On February 26, 2021 Counsellor and Deputy Chief of Mission, Dr. Do Thanh Hai delivered a lecture on "Impact of Covid 19 on Evolving Asia Pacific Security" to the mid-career training for public servants in Haryana. The class is organized in a hybrid format of both online and offline by Haryana Institute of Public Administration.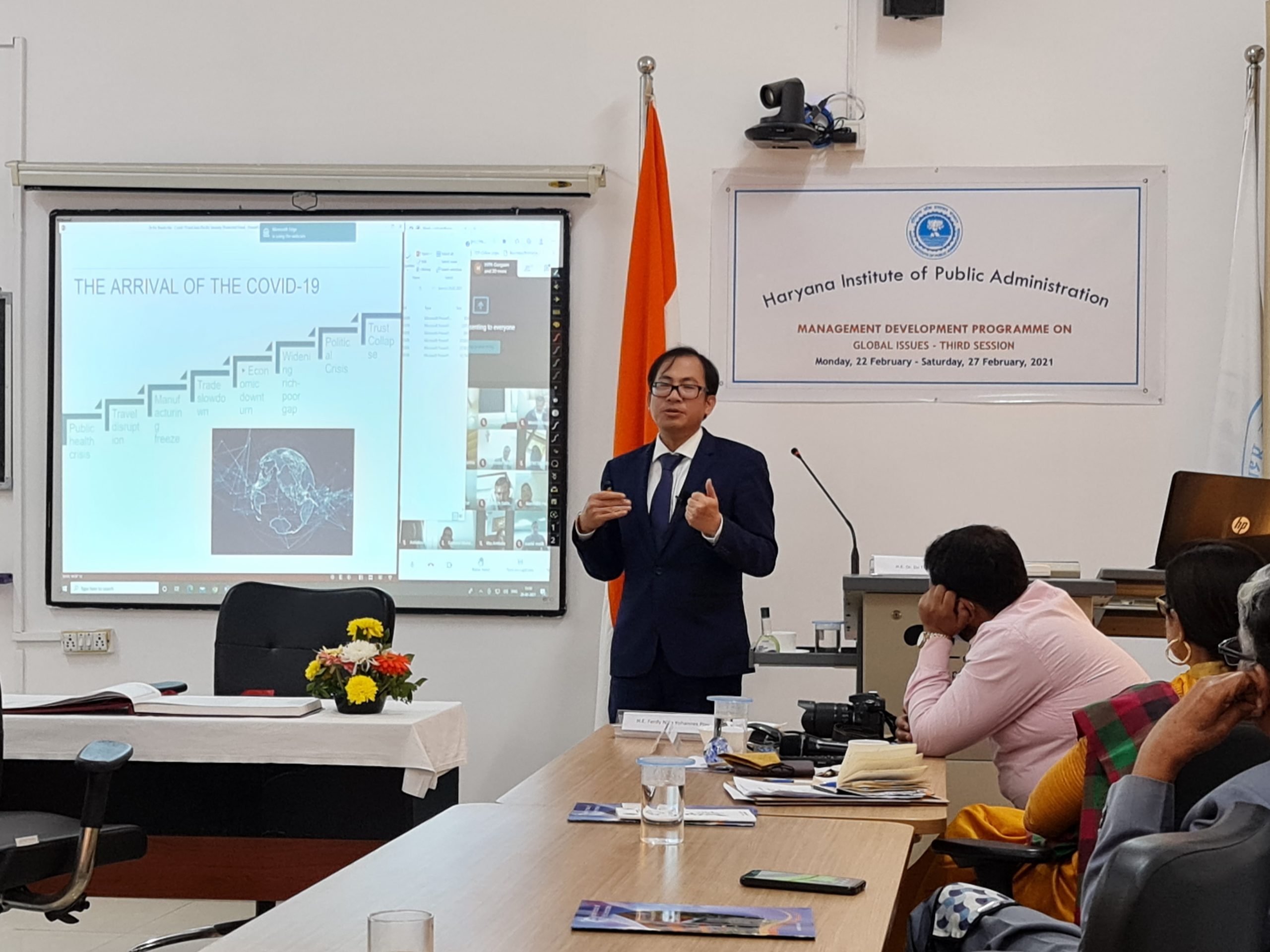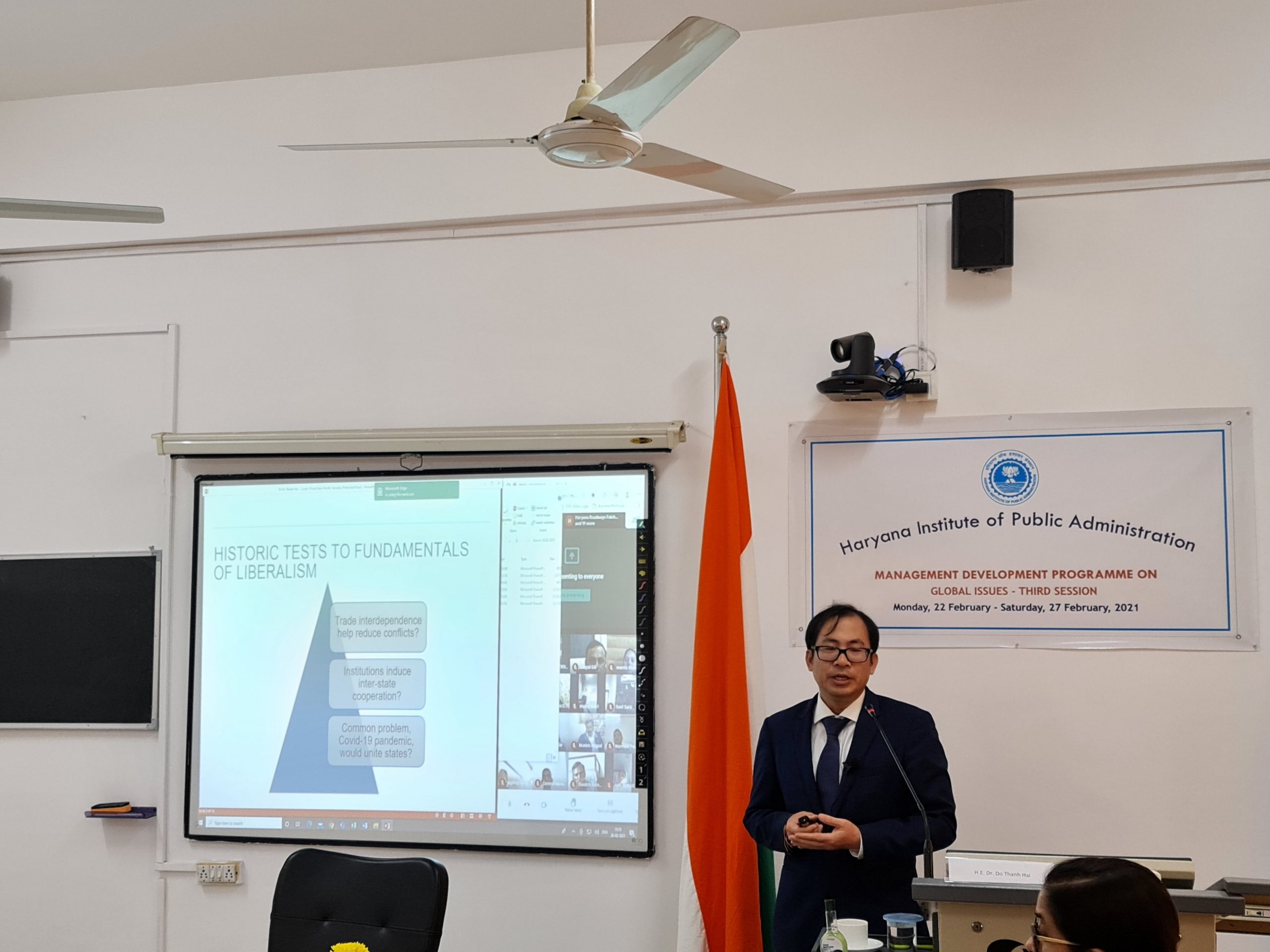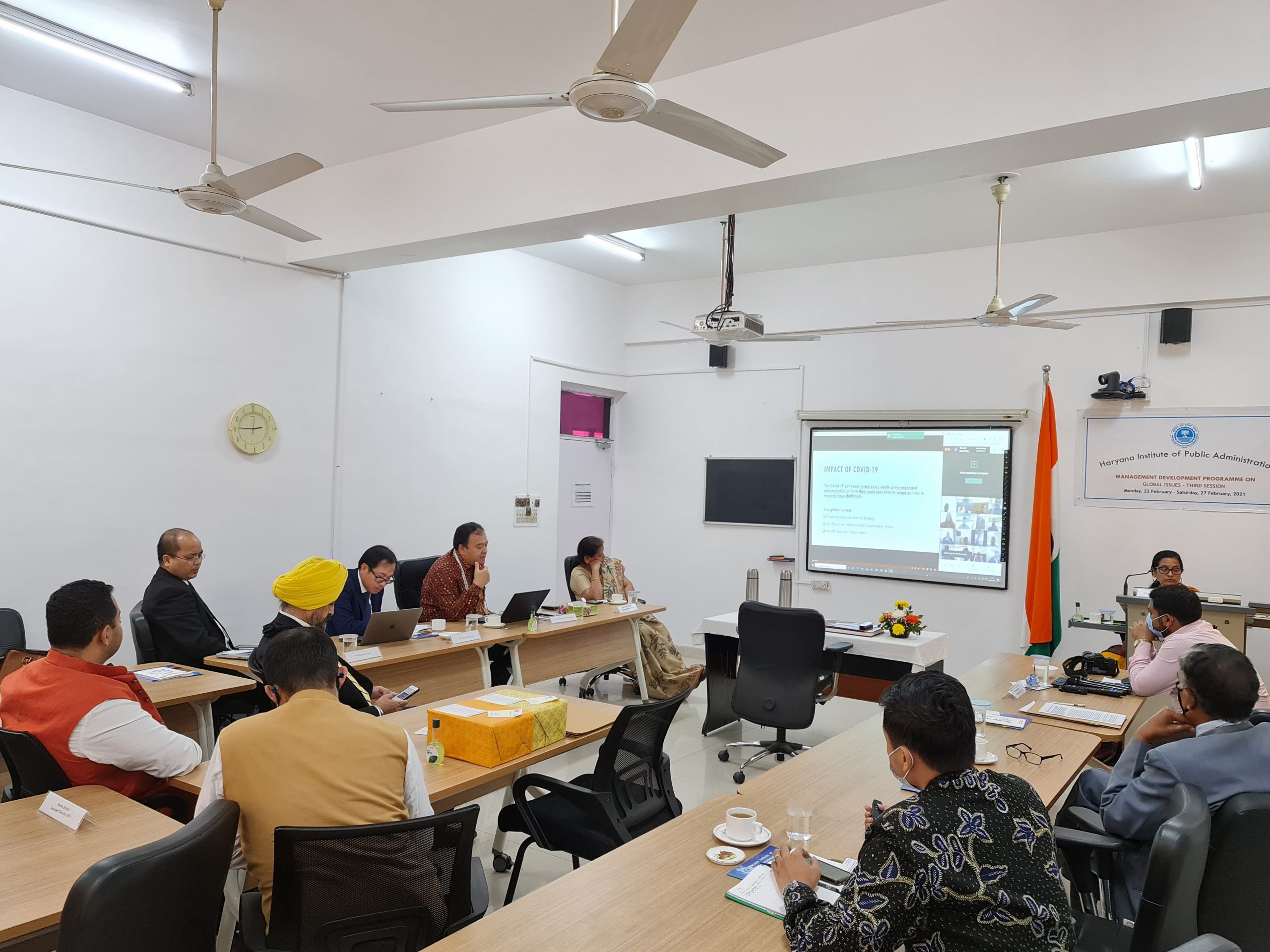 In the lecture, Dr. Hai argues that Covid-19 pandemic is a catalyst hastening many existing trends in regional politics, resulting in intense great power rivalry, greater emphasis on sovereignty and nationalism, and restructuring of the supply chain at the regional and global levels.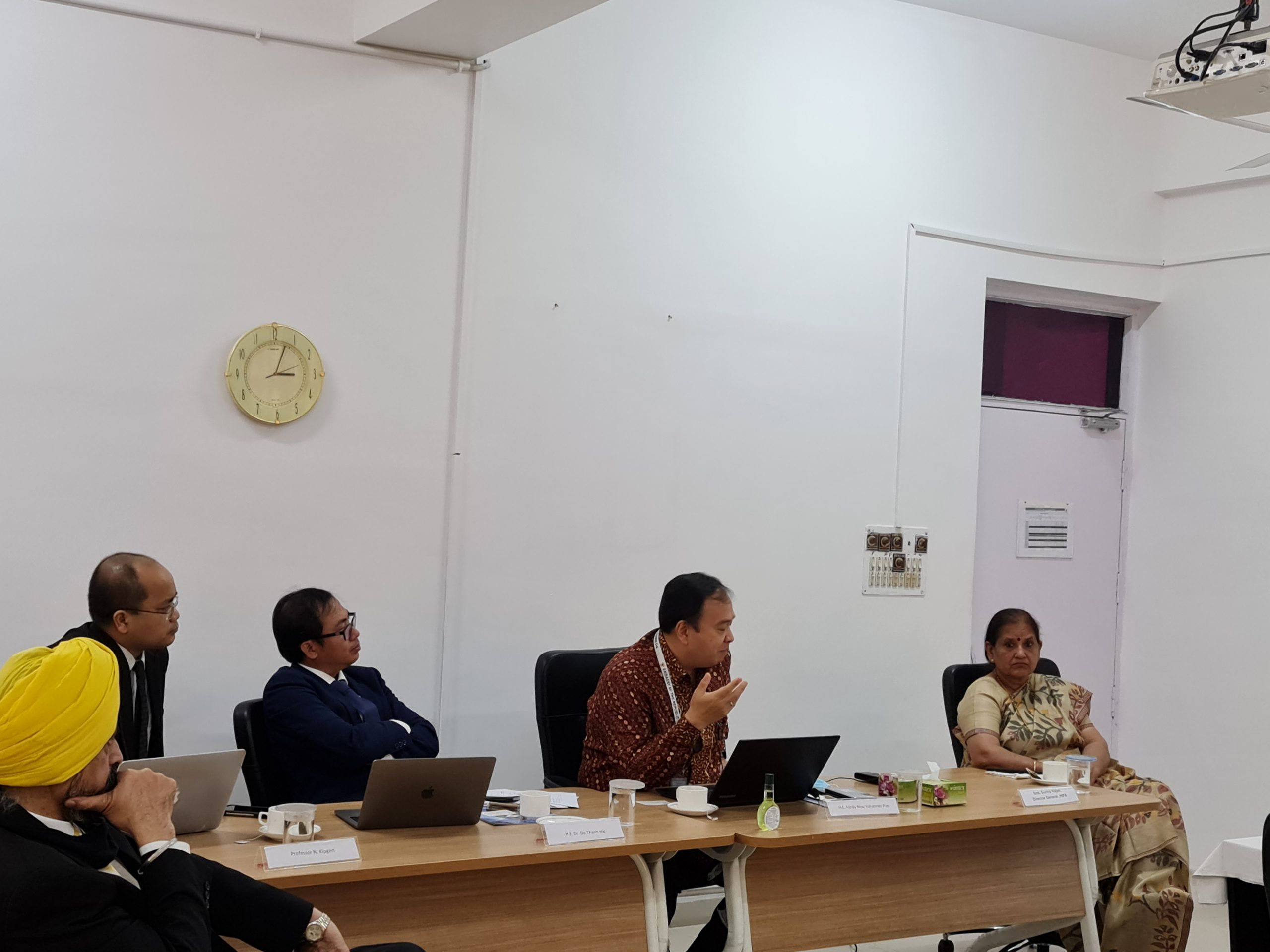 Ngày 26/02/2021, Tham tán Đỗ Thanh Hãi đã có bài giảng trực tiếp kết hợp trực tuyến trong Phiên thứ 3, Chương trình đào tạo về các vấn đề toàn cầu với chủ đề "Ảnh hưởng của Covid-19 với cục diện an ninh đang biến đổi tại Châu Á – Thái Bình Dương" do Học viện quản lý Hành chính công Haryana tổ chức.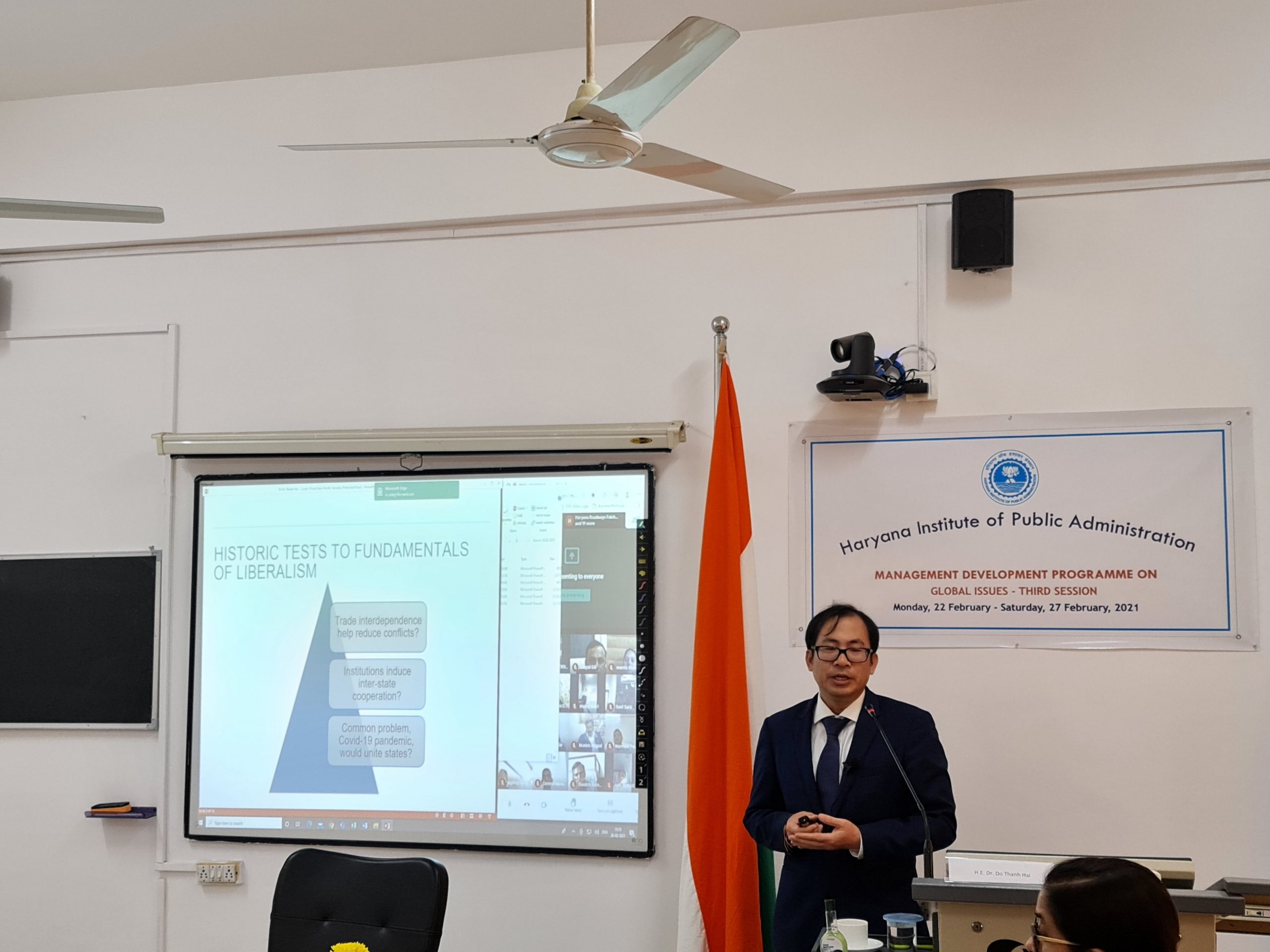 Tham tán Đỗ Thanh Hải đưa ra nhận định Covid-19 đóng vai trò xúc tác các biến chuyển an ninh đã và đang diễn ra tại khu vực hơn, cụ thể làm gia tăng cạnh tranh quyền lực giữa các nước lớn, sự trở lại của chủ quyền quốc gia và chủ nghĩa dân tộc, và tái cấu trúc chuỗi cung ứng khu vực và toàn cầu.