On August 16, 2023, on the occasion of his business trip to Nepal to present his letter of honor, Ambassador Nguyen Thanh Hai worked with the Honorary Consul of Vietnam in Nepal Rajesh Kazi Shrestha, meeting the Vietnamese community living in the capital. Kathmandu and the Nepal business community and members of the Nepal – Vietnam Chamber of Commerce and Industry.
At the meeting with Honorary Consul Rajesh Kazi Shrestha, the Ambassador highly appreciated Mr. Shrestha's personal efforts in promoting Vietnam – Nepal relations in various fields, especially trade and tourism, and support. support Vietnamese in Nepal. The Honorary Consul also said that Nepalese people's demand to travel to Vietnam has recovered very quickly after the Covid-19 pandemic and that the Nepalese market is also trying to diversify the supply of agricultural and household goods. , electric cars… instead of focusing only on traditional customers.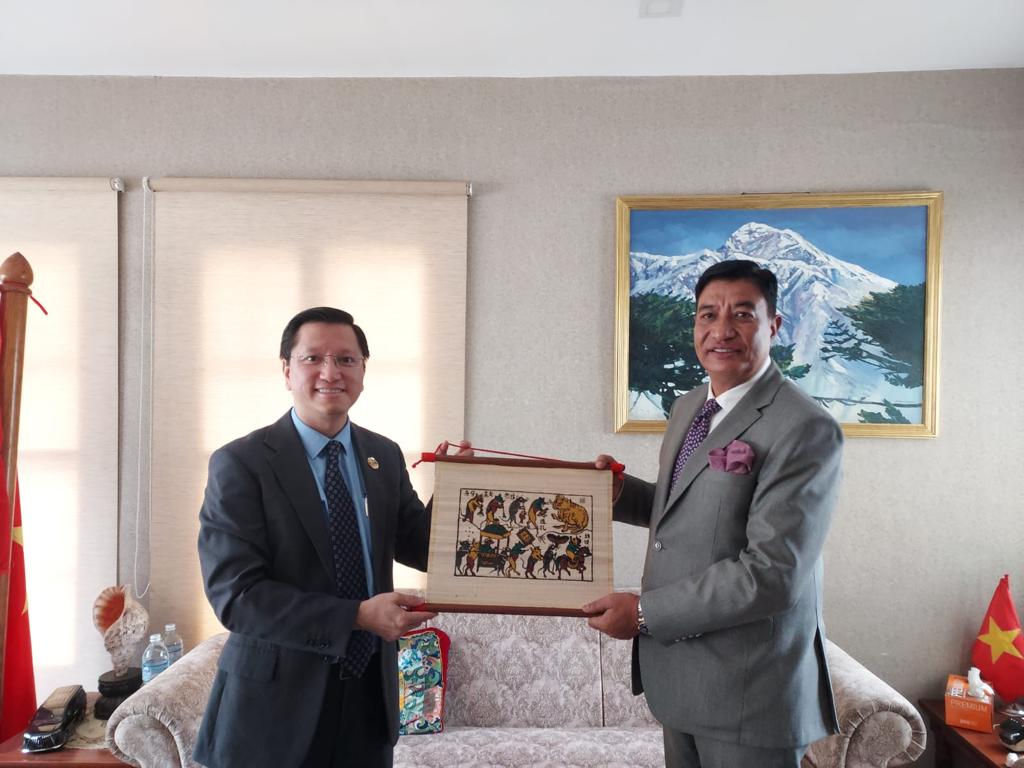 Next, Ambassador Nguyen Thanh Hai met and visited representatives of the Vietnamese community in Nepal. Ambassador Thanh Hai expressed his joy and appreciation that community representatives took their time, some of whom traveled hundreds of kilometers to get to the meeting. Ms. Kim Cuong, a community representative, said that the lives of 60 first and second-generation Vietnamese people scattered throughout Nepal are relatively stable and can harmonize with the local life thanks to their hospitality and friendliness. goodwill of the natives; Nepal also attracts hundreds of Vietnamese people for short-term residence, mainly to practice. She said that the Vietnamese restaurant chain Pho 99 owned by her in Nepal is not only a place to promote culinary culture but also become a connection point, supporting Vietnamese people to live and travel in Nepal.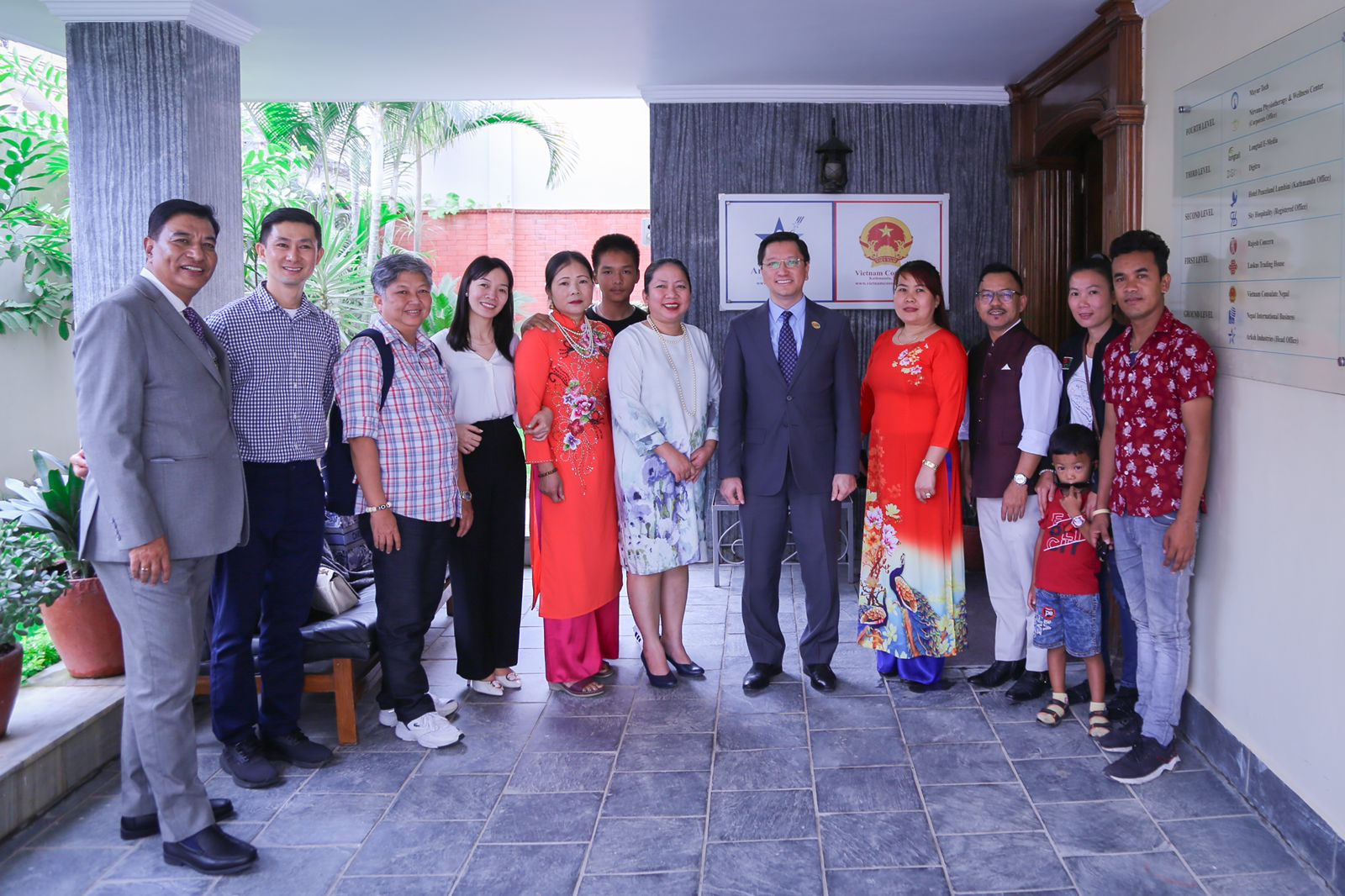 Speaking at the Business Meeting organized by the Nepal – Vietnam Chamber of Commerce and Industry (NVCCI) with the participation of more than 60 members, Ambassador Nguyen Thanh Hai introduced Vietnam destinations as well as opportunities. economic, trade and investment cooperation. Mr. Deepak Malhotra, President of NVCCI emphasized the urgency of establishing direct flights to meet the travel needs of Nepalese people to Vietnam as well as from Vietnam to other countries in the region, especially those countries with a large Nepali community living and working, such as Australia, Japan, Korea, etc. Many Nepalese businesses also expressed their wish that the two sides would have more trade promotion activities to have more opportunities to learn about the market, to meet the needs of supply diversification.