Sáng 9/8, Đại sứ Việt Nam tại Ấn Độ Phạm Sanh Châu và Đại sứ/Cao ủy các nước ASEAN đã tham dự lễ thượng cờ ASEAN nhân ngày thành lập 8/8.
Sau lễ thượng cờ, các Đại sứ/Cao ủy các nước ASEAN tại New Delhi cũng đã có buổi tham vấn đặc biệt với Đại diện của WHO tại Ấn Độ, cập nhật những thông tin mới nhất về tình hình Covid-19, tốc độ tiêm vaccine tại Ấn Độ, đồng thời khuyến nghị một số nguyên tắc để phòng chống sự lây lan Covid-19. Trong đó, tất cả các bên khẳng định vaccine vẫn là biện pháp quan trọng.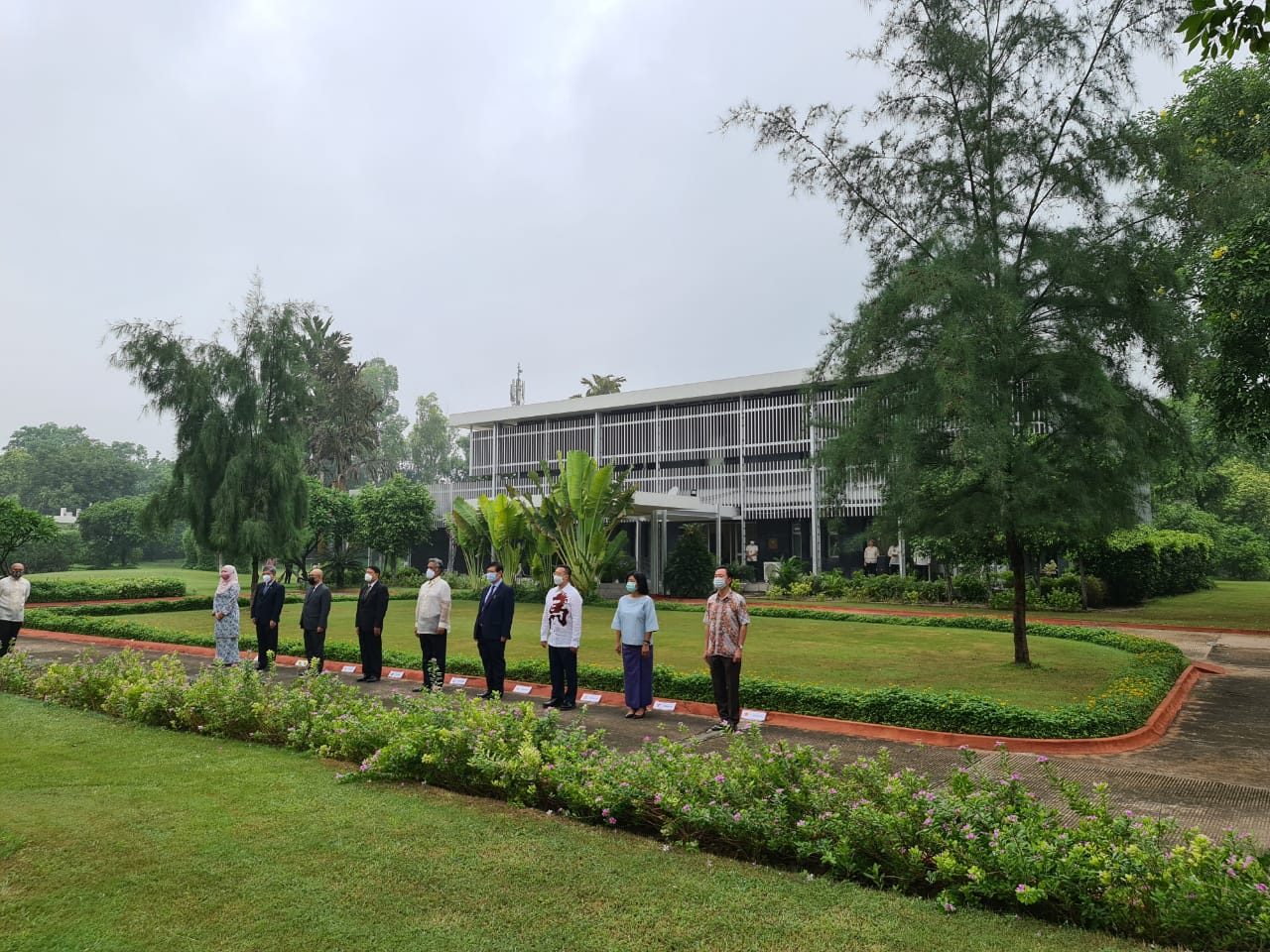 On 9 August, Ambassador Pham Sanh Chau and other Ambassadors/High Comissioners of ASEAN in New Delhi attended the ASEAN Flag Raising on occasion of 54th anniversary of establishment of the ASEAN.