On March 25, 2021, Ambassador Pham Sanh Chau attended and spoke at the online conference combining directly promoting cooperation between India and Khanh Hoa province.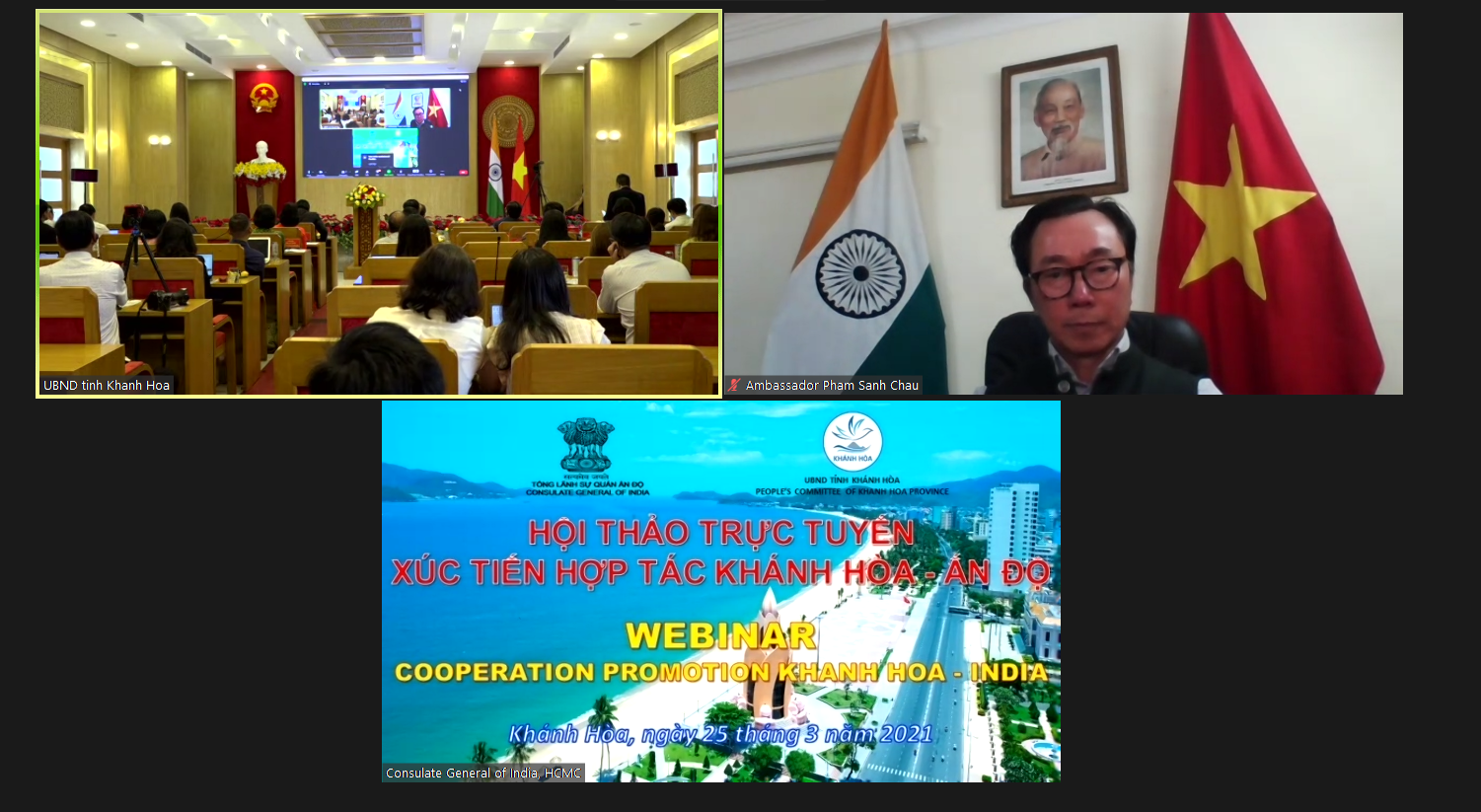 Ambassador Pham Sanh Chau highly appreciated the initiative of Khanh Hoa, the fourth province in the past three years to conduct a cooperation promotion session with India, after Kien Giang, Binh Duong and Ho Chi Minh City. The Ambassador also reviewed some of the province's outstanding cooperation with India, including a $5 million project to build a software park in Nha Trang. At the same time, the Ambassador also made some recommendations to Khanh Hoa province in a number of areas such as tourism, technology, clean energy, infrastructure, pharmaceuticals and heritage conservation.
With tourism, Ambassador Sanh Chau wants the province to work with the Embassy to turn Khanh Hoa's beautiful bays into a destination for Indian weddings, a place to welcome Indian experts during the travel period. limited due to the epidemic, and at the same time focused on introducing resort tourism product packages for families and newlyweds in India.