On January 20, 2023, Vietnamese Ambassador to India Nguyen Thanh Hai presented the Decision of the Minister of Foreign Affairs of Vietnam to appoint Ms. Velagapudi Kavitha Dutt as Honorary Consul of Vietnam in Chennai, Tamil Nadu, India with the consular area being the entire state of Tamil Nadu.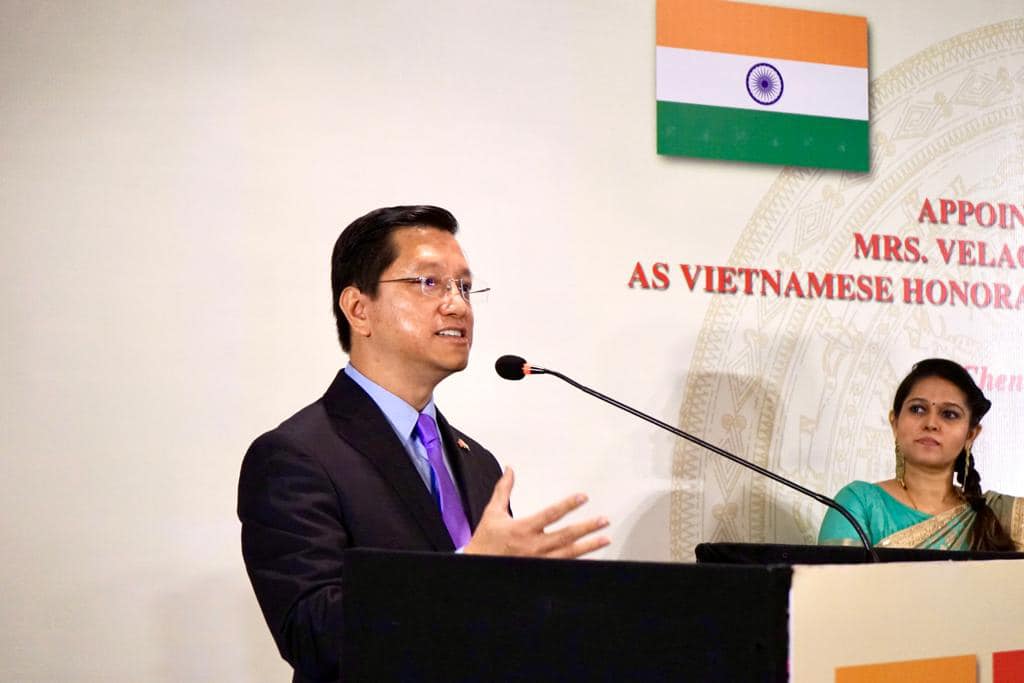 Speaking at the ceremony, Ambassador Nguyen Thanh Hai stressed the important role of the Honorary Consul in contributing to promoting economic, tourism, cultural and people-to-people cooperation between Vietnam and India in general and with Tamil Nadu in particular as well as effectively implementing the protection of Vietnamese citizens in the area. The Ambassador expressed his belief that Ms. Velagapudi Kavitha Dutt, with her capacity and commitment to Vietnam, will successfully fulfill her mission, helping strengthen the comprehensive strategic partnership between the two countries.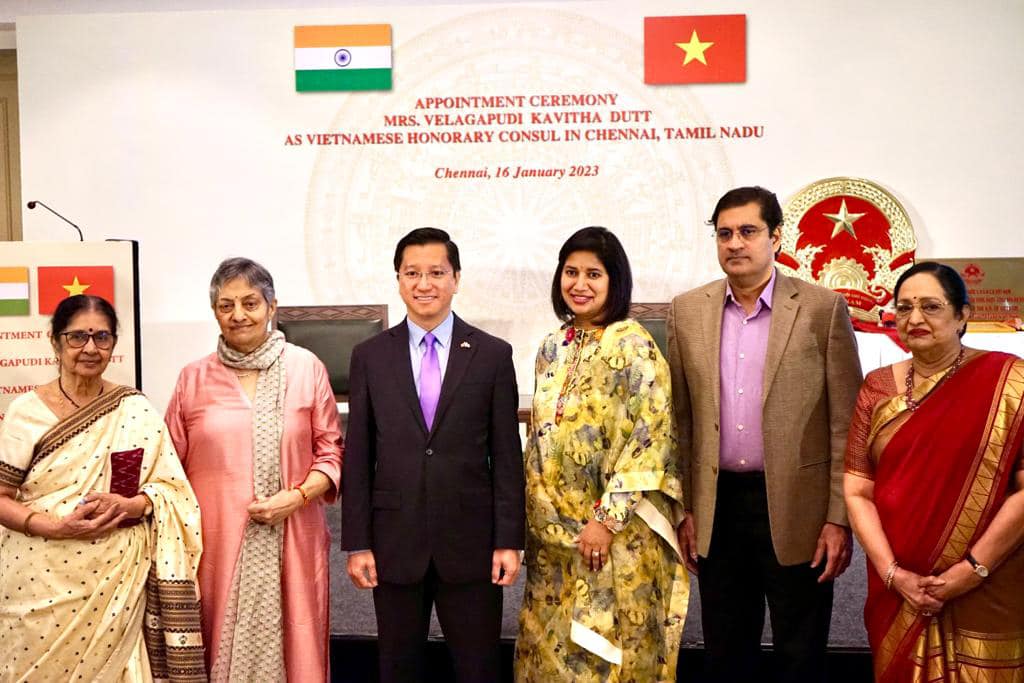 In her speech, Ms. Velagapudi Kavitha Dutt expressed her honor and pride to be appointed honorary consul, to represent Vietnam in Tamil Nadu, a land where she has many ties and is also one of the strongest developing states in India. She pledged to make every effort to help the local Vietnamese community, promote Vietnamese culture, country and people, promote tourism and constantly explore new cooperation potentials between Tamil Nadu and localities of Vietnam, especially economic cooperation and strengthen relations, close exchanges between the two brotherly peoples.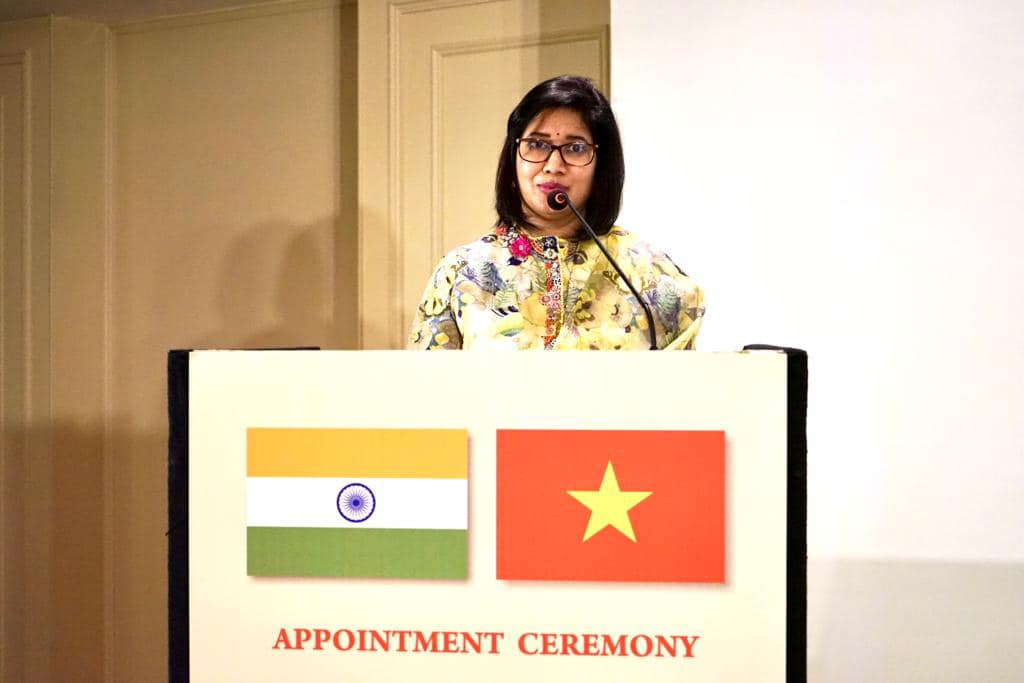 Ms. Velagapudi Kavitha Dutt is currently the Co-CEO of KCP Group, a group with 80 years of experience in the fields of cement and sugar production and heavy industrial machinery and sophisticated high-tech equipment for clean energy projects, defense, space and nuclear, with many factories and production lines spread across the states of Tamil Nadu, Andhra Pradesh, Telangana, Kerala, Karnataka and the Pondicherry territory. The group has also invested $103 million in Vietnam, especially in Phu Yen province, mainly in the field of sugar refining and power generation.