On February 25, 2021, Ambassador Pham Sanh Chau attended and spoke at the webinar "Promoting opportunities for trade and investment cooperation between Vietnam – India small and medium enterprises" organized by the Trade Office Vietnam in India coordinated with the Ministry of Small and Medium Enterprises of Uttar Pradesh state and the Indian Industry Association.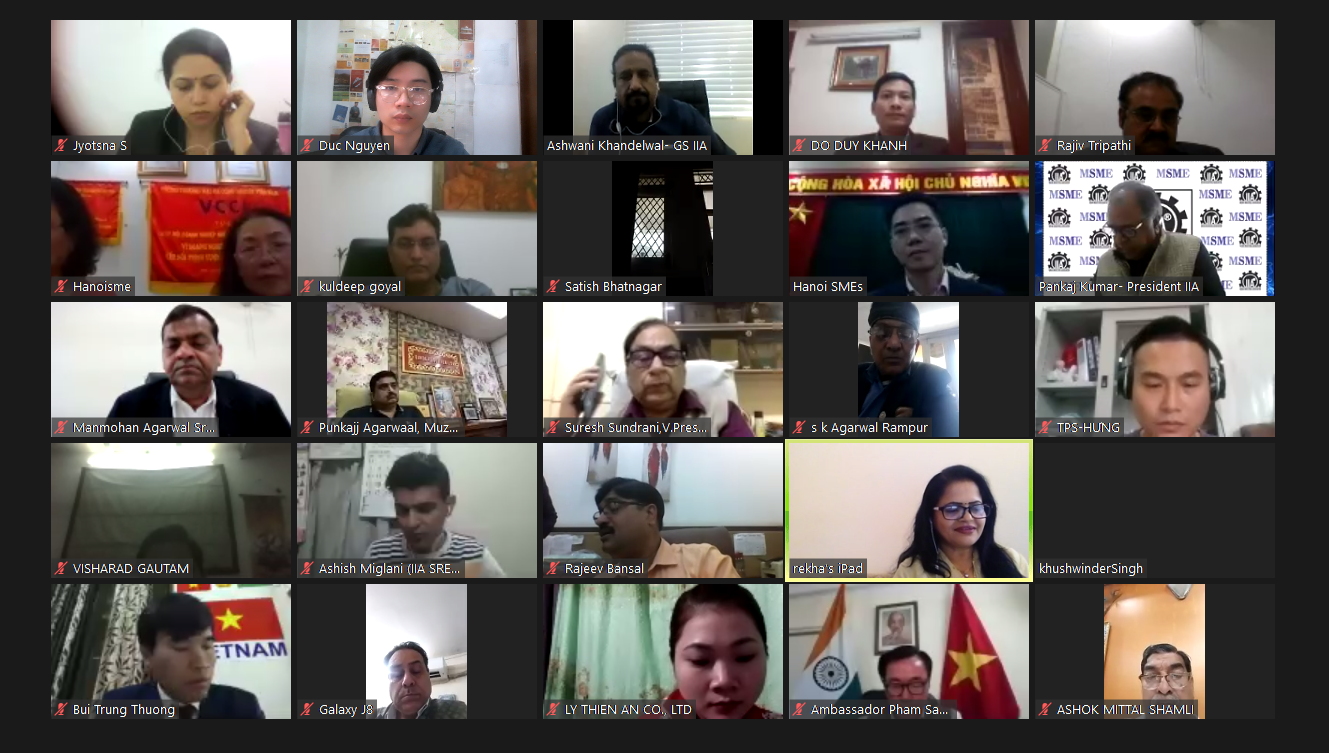 At the seminar, Ambassador Pham Sanh Chau updated about the business and investment environment in Vietnam, with the emphasis being: (1) a positive growth rate of 3% in the context of the Covid-19 pandemic, belonging to the group of countries. the world's highest economic growth; (2) a stable political environment with the development path for the next 5 years decided at the 13th Party Congress just ended; (3) the scale of the economy grows rapidly, is expected to soon be in the group of 03 largest economies in ASEAN; (4) a series of FTAs ​​that Vietnam has recently achieved, providing advantages in accessing important markets with preferential tariffs; (5) good bilateral relations between Vietnam and India, high political trust; (6) direct flights between the two sides make travel between the two countries shortened by less than 4 hours.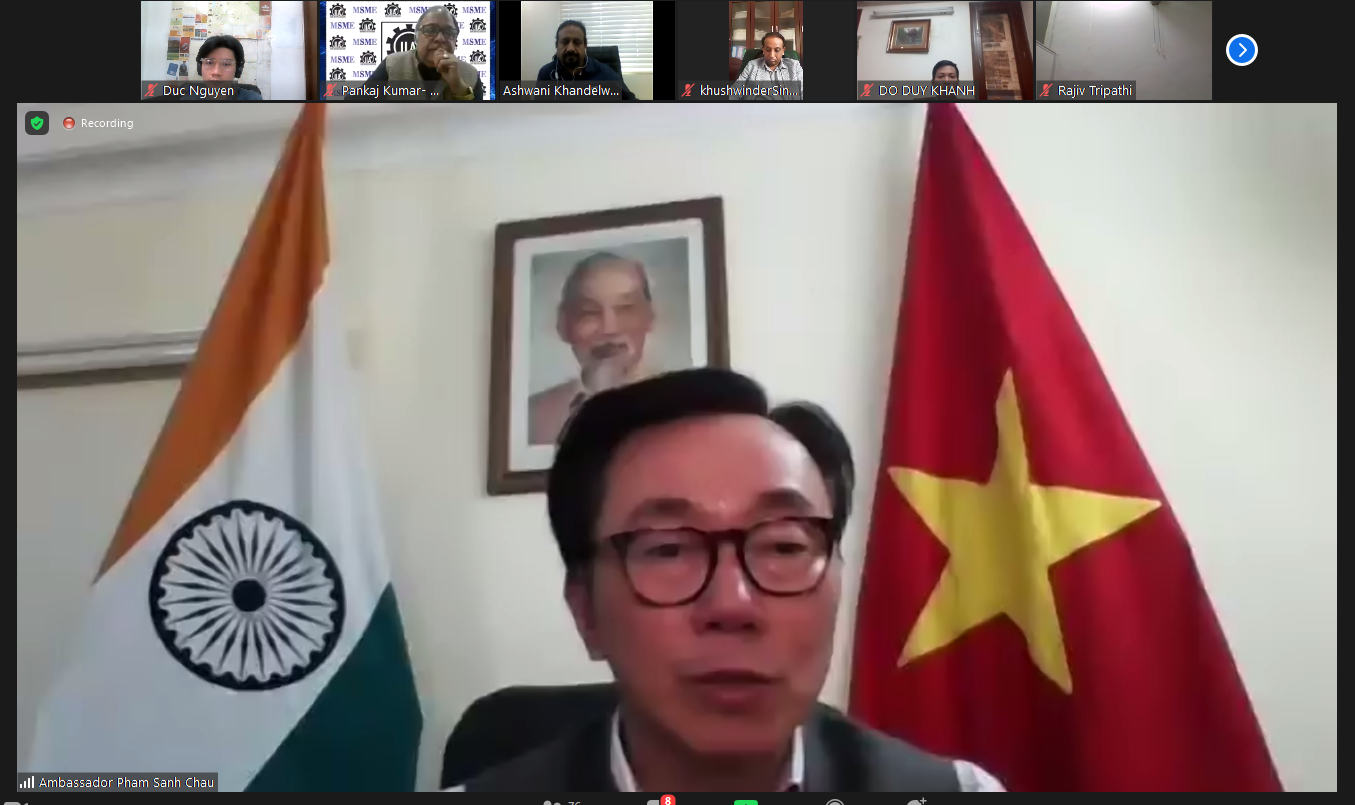 Ambassador Sanh Chau also emphasized a number of areas that need to be focused, with great potential for development cooperation such as supporting industries, manufacturing auto and motorcycle parts; textile materials – leather and footwear, production of consumer goods; quarrying; agriculture and pharmaceuticals.