On 5-6 February, all the staff members of the Embassy of Vietnam in New Delhi and families got-together to make Bánh Chưng (Square Cakes) and Bánh Tét, traditional dishes for the festival. All the ingredients had been prepared for weeks. Stick rice was brought to New Delhi from Vietnam.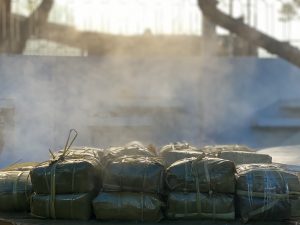 Tết, which is also called as Lunar New Year, is the traditional festival of the Vietnamese. That's the occasion that bring home all the family members who work or study far away from the family and offer a wide range of flavors and tastes, from Banh Chung to Nem (Spring Rolls), Canh măng (Bamboo shoots Soup), pickled small leeks, jelly meat and all types of fruit jams and sweets.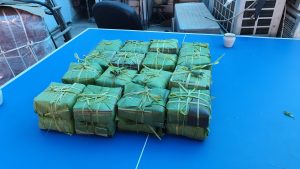 Bánh chưng is a traditional Vietnamese rice cake which is made from glutinous rice, mung beans, pork and other ingredients. In New Delhi, people could not find "lá dong", so that they had to use the banana leaves instead. For that, banana leaves needed cleaning and boiling to make it softer and easier for wrapping.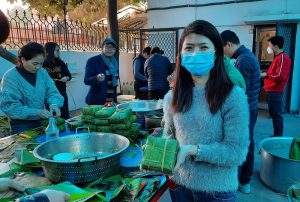 When all things were done, all the members enjoyed a year-end party together to celebrate the outcome of one day and a half hard work. Due to the restrictions linked to the pandemic prevention, all the work were done just among the embassy staff members and family, and friends.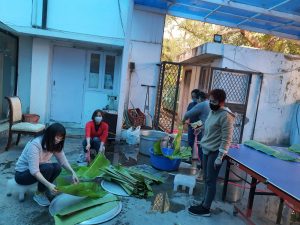 Tết is perhaps the most challenging time for all Vietnamese diplomats away from the family. Most of them cannot come home to reunite with families and friends and enjoy the special ambience of Tết. Still, they celebrated and tried to get a flavor of it by one way and another. Without Chung Cakes, it would not be Tết.