On February 25, 2021, the Vietnamese Embassy in India had a meeting with Prof. Dr. Tran Van Thuan, Deputy Minister and representatives of relevant units of the Ministry of Health on the situation of research and production of vaccines. -Covid-19 vaccine in India and the possibility of cooperation in the import and development of vaccines between the two countries. Attending the meeting were representatives of the Consulate General of Vietnam in Mumbai and the Department of Southeast Asia – South Asia – South Pacific, Ministry of Foreign Affairs.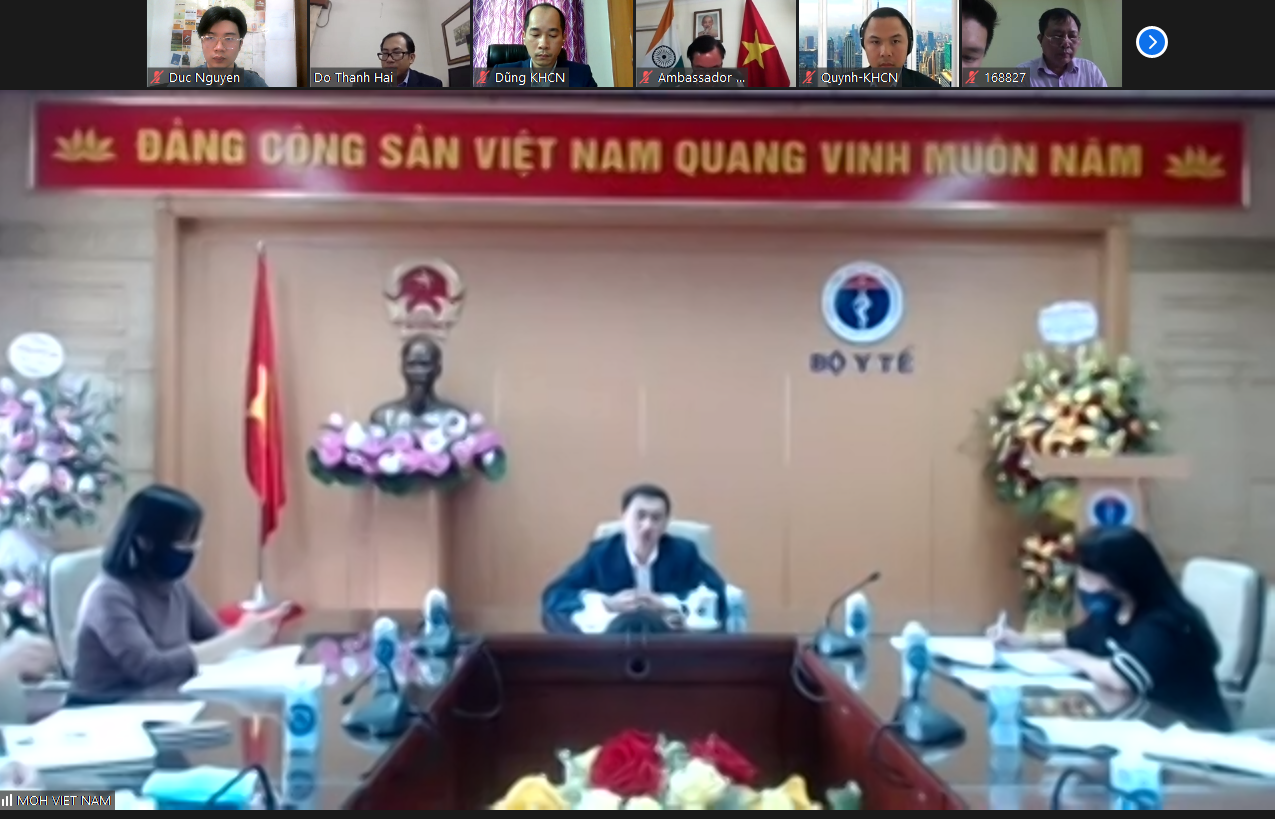 Ambassador Pham Sanh Chau updated some key features of the production and licensing of vaccines in India as well as the vaccination strategy of the Government of India. Deputy Minister Tran Van Thuan and a representative of the unit in the Ministry of Health informed about the epidemic situation in Vietnam, the Government's disease prevention and control policy, and the needs of Vietnam's international cooperation in the field. relate to.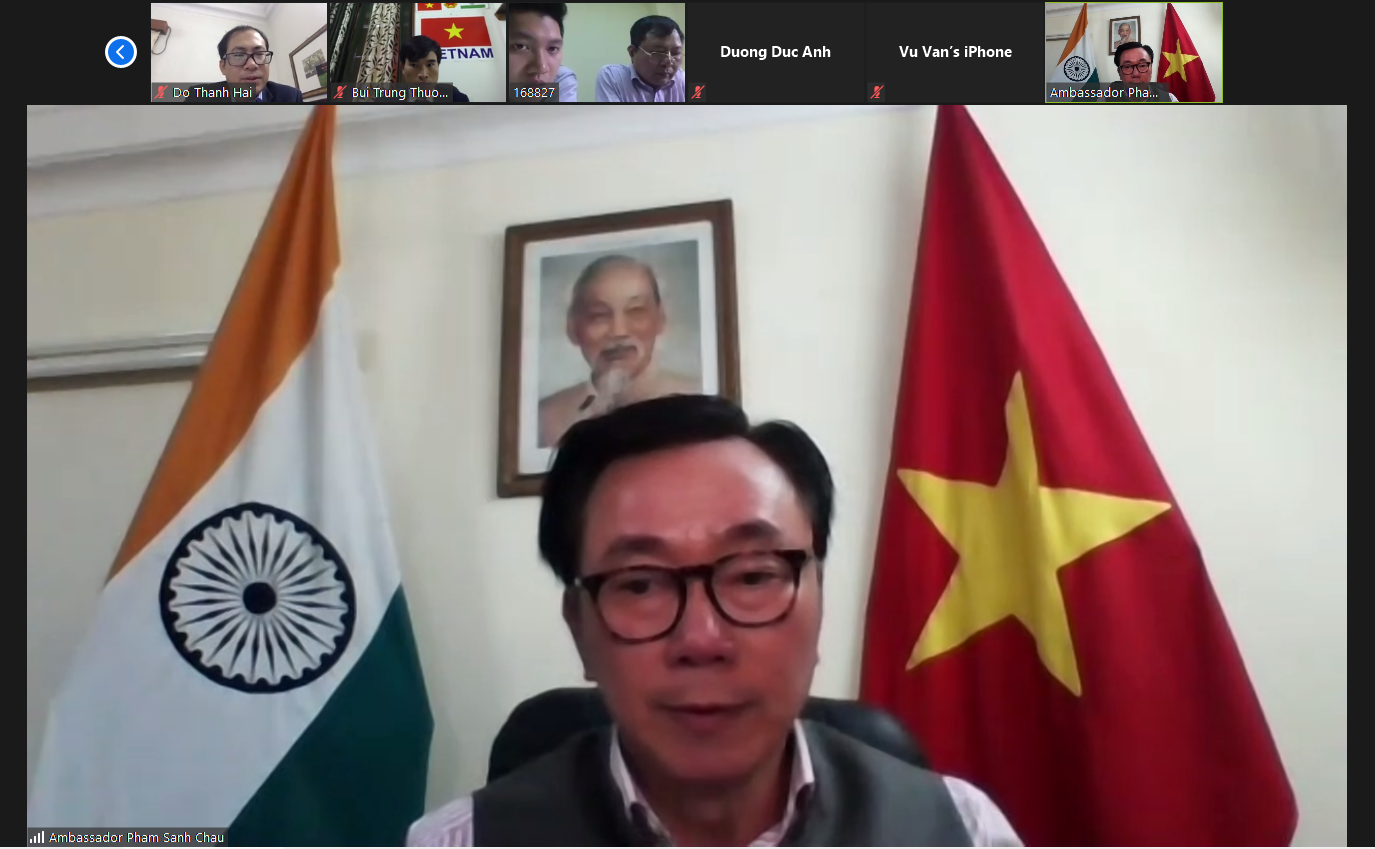 During the past 6 months, the Embassy has actively worked with relevant Indian agencies to learn about the Department's anti-epidemic policies and measures to do a good job of advising. In addition, the Embassy also contacted Indian companies that research, develop and produce Covid-19 vaccines to research and promote opportunities for cooperation in vaccine development and purchase. serving anti-epidemic work in Vietnam.
India is a country that has made many encouraging progress in the fight against the Covid-19 epidemic. From the peak with nearly 100,000 people infected every day, to date, India has only recorded 10,000-15,000 people a day. India's Covid-19 death rate is among the lowest in the world, at about 1.44%. India has researched, manufactured and licensed two vaccines, including Covishield (researched by Serum Institute in collaboration with British Aestra Zeneca Company) and Covaxin (developed and manufactured by Bharat Biotech Company). ). In addition, at least six other vaccines are in late-stage testing and are likely to be licensed.