On the morning of January 22, 2021, Ambassador Pham Sanh Chau attended the India – Vietnam Investment Forum, coordinated by the Research and Development Board of the Private Economy (Board IV, Advisory Council for Administrative Procedure Reform of the Prime Minister) organized by the Consulate General of India in Ho Chi Minh City, the Investment & Trade Promotion Center of Ho Chi Minh City (ITPC), and VinaCapital Group.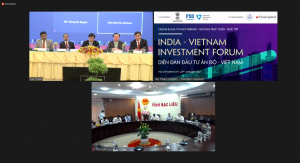 Speaking at the forum, Ambassador Sanh Chau brought a message about the need to change the view of Indian partners to Vietnamese provinces and businesses. The relationship between Vietnam and India is a good relationship with a long history from cultural-religious connections from more than 2000 years ago to mutual support during the struggle in the 20th century and up to now. now a comprehensive Strategic Partnership with many overlapping interests. Notable developments in recent relations include: (1) booming bilateral trade; (2) a direct flight route has been established to reduce travel time and costs by half compared to the past; (3) diversified cooperation mechanism, every year exchange visits of senior leaders; (4) public perception has changed: Vietnam and India press praise for successfully controlling Covid-19 while maintaining growth; India is known for a new perspective on its remarkable economic potential after the billionaire wedding in Phu Quoc.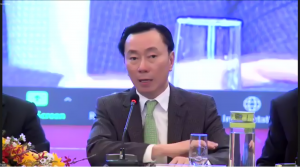 In particular, Ambassador Sanh Chau highlighted some of India's potentials in terms of (1) credit financing as many of the world's leading investment funds are led by Indian managers and currently have potential projects worth hundreds of millions of dollars to invest in Vietnam; (2) source technology as well as a good level of science and technology, especially in fields such as IT, civil nuclear, digital economy; (3) high-quality human resources in the fields of finance and banking, IT, aviation, and hotels.
In economic cooperation with India, Ambassador Sanh Chau also pointed out the advantages including: a large market of 1.4 billion people with increasing consumer demand; market requirements with diversified product quality; capable of supplying many groups of materials; respect for community values, friendship should be able to create flexibility in work; cultural closeness, religious similarity and strategic interests. However, there are a number of limitations for cooperation such as the openness of the Indian market is not large, the government controls imports quite closely to protect domestic enterprises, especially in the context of promoting the deployment. Self-reinforcing policy to develop domestic production.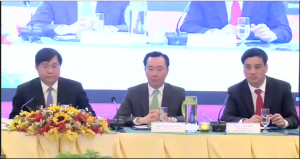 The forum was held in the form of a face-to-face and online combination, with 03 sessions to introduce investment opportunities and cooperation programs, promote two-way trade for Vietnamese private enterprises and enterprises. India. In particular, providing information to businesses about investment opportunities in 04 fields of infrastructure, energy, information technology and pharmaceuticals in Ho Chi Minh City in particular and the provinces in the western region. South in general, as well as promoting cooperation opportunities between businesses of the two countries in the above fields.