On 5 March, the Embassy of Vietnam in India had an exchange with the India National Maritime Foundation, the leading institution on maritime security studies. The discussion was conducted in hybrid manner and was inaugurated by NMF President Admiral S. Lanba and by H.E. Ambassador Pham Sanh Chau.
Vice Admiral Pradeep Chauhan, NMF Director General and Dr. Do Thanh Hai, Counsellor and Deputy Chief of Mission at the Embassy had presented perspectives on geopolitical gameplays in the region.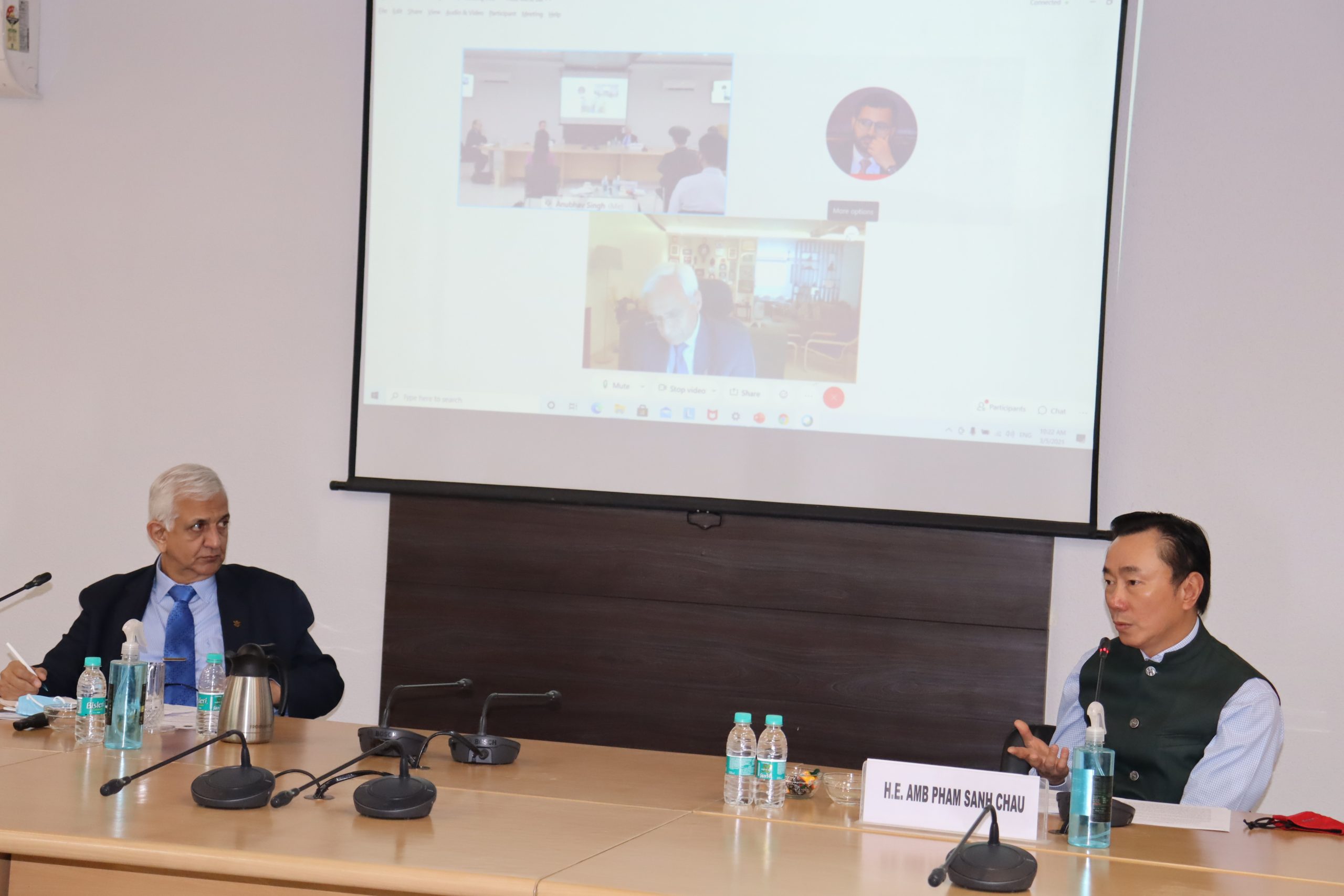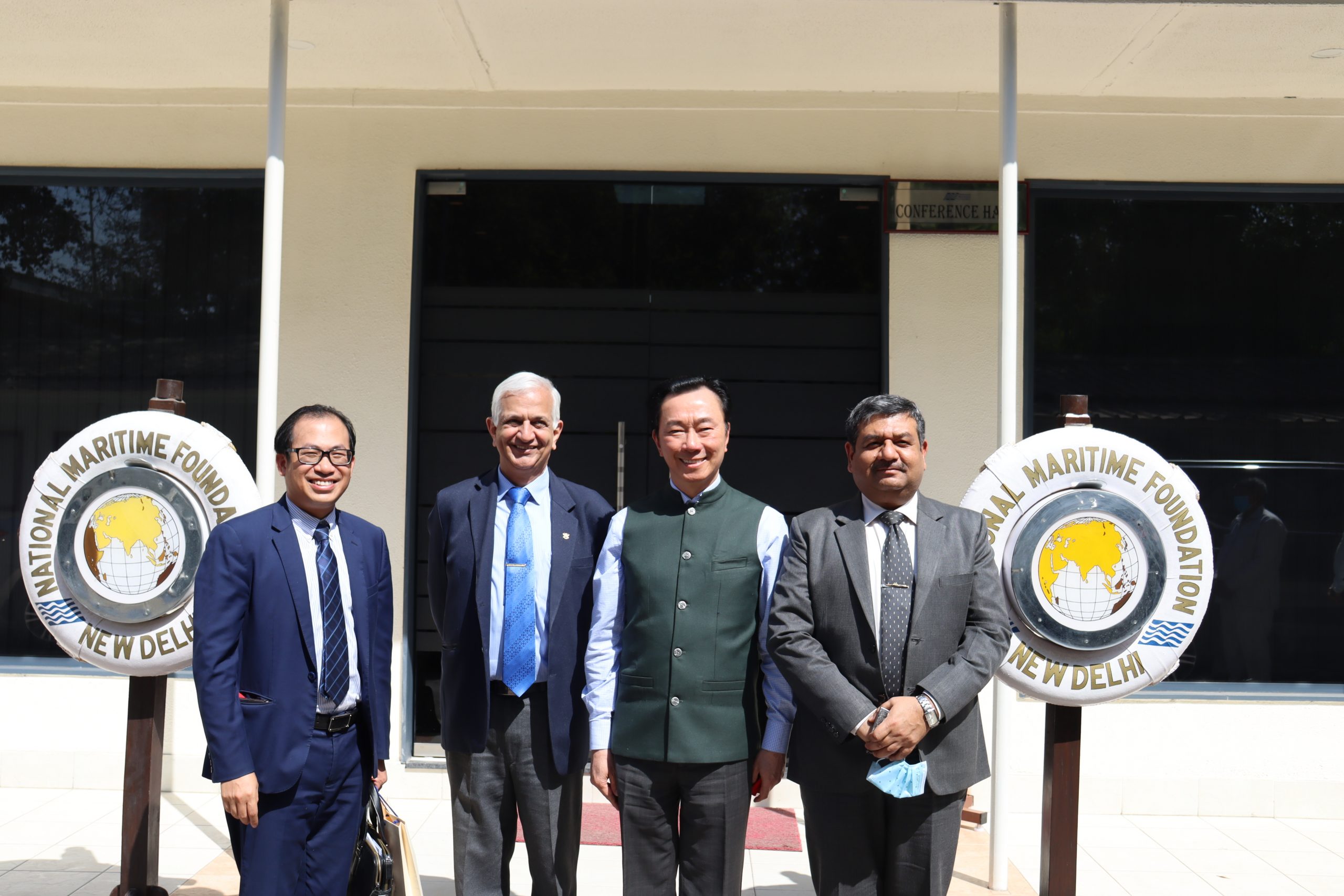 The two sides assessed the relationship between Vietnam and India over the past time, discussed a number of issues of mutual concern and orientation for cooperation between the NMF and the Vietnamese Embassy in India in the coming time. Agreed that the cooperation in scholar exchange channel II is an effective exchange channel, making a great contribution to promoting the relationship between the two countries Vietnam and India.