On January 7, 2023, the Embassy of Vietnam in India organized the Vietnamese Lunar New Year – Homeland Spring 2023 at the new Headquarters of the Embassy. The program was attended by Ambassador Nguyen Thanh Hai, Consulate General of Vietnam in Mumbai Mr.  Hoang Tung, Vietnamese community living, studying and working in India, Nepal, Ambassador and officials of the Lao Embassy in New Delhi, close friends of India, and all officials, Vietnamese Embassy staff and families in New Delhi.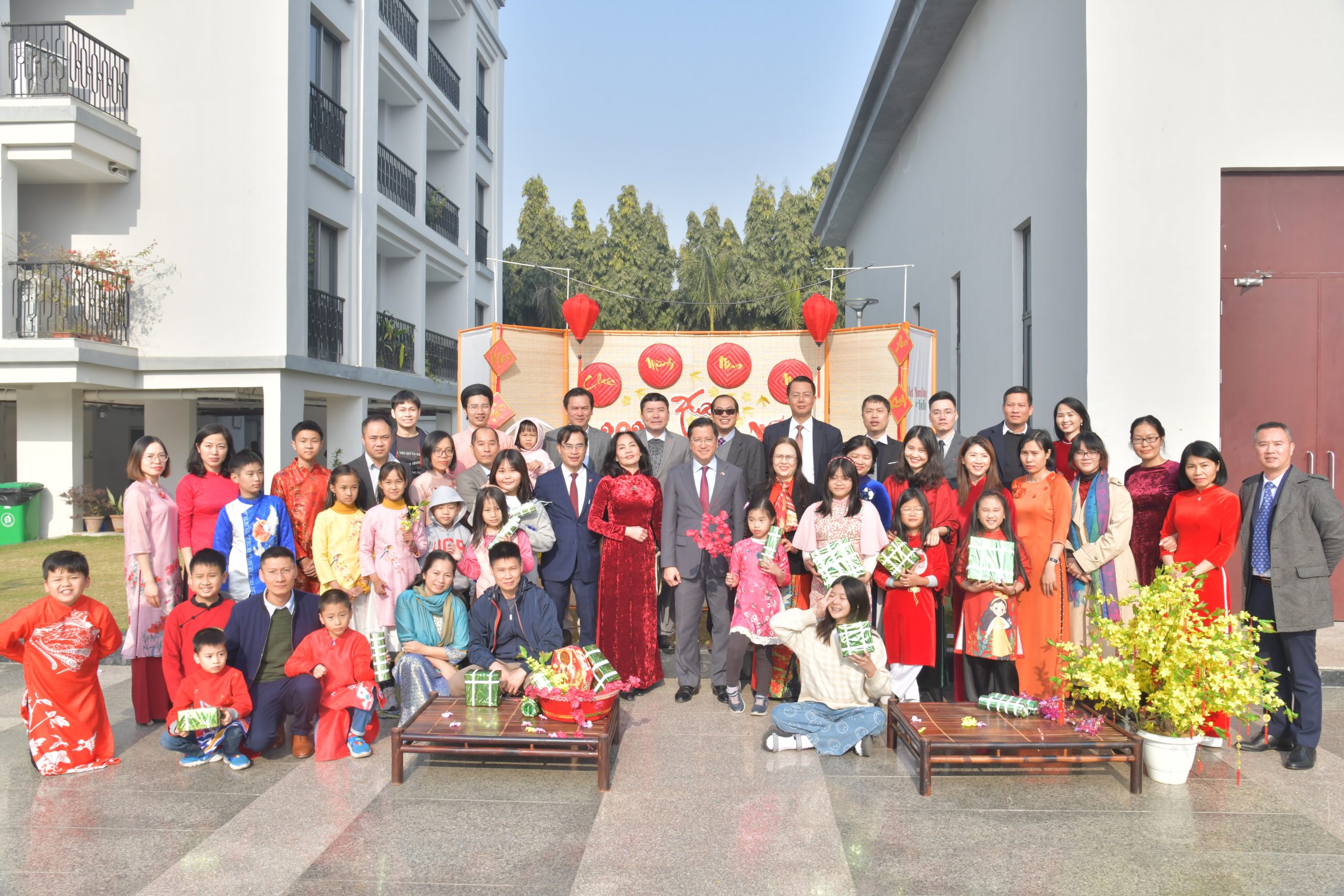 At the event, guests were immersed in the Tet space with spring patterns such as peach blossom branches, apricot blossom, lanterns and firecrackers. More interestingly, local and international friends enjoyed the traditional Tet flavor with typical traditional dishes such as chung cake, spring rolls, bamboo shoot soup, fried spring rolls, mung bean cakes,… and participate in the art program, funny quizzes, warming up the chilly atmosphere of the early spring days. Officials and staff of the Embassy and affiliated units also contributed many unique performances imprinted with Vietnamese culture and spirit.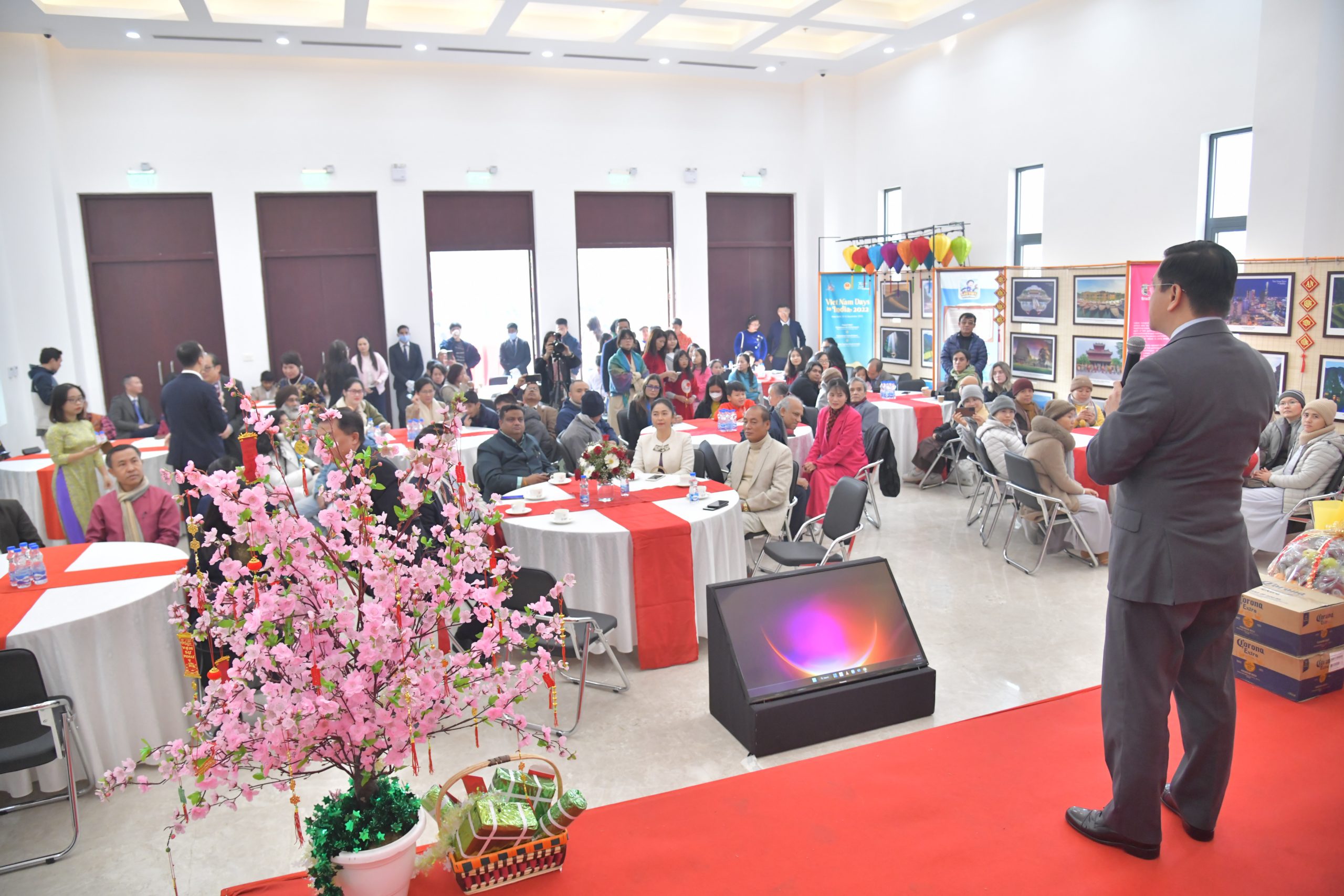 Speaking at the Community Tet, Ambassador Nguyen Thanh Hai wished people in the New Year more and more growth, solidarity, attachment, safety and prosperity. Looking back on the past year, the Ambassador reviewed the outstanding socio-economic achievements of Vietnam after Covid-19 pandemic, as well as those of the Embassy, contributing to promoting bilateral relations, including high-level exchanges and dialogues, economic cooperation, trade, and tourism.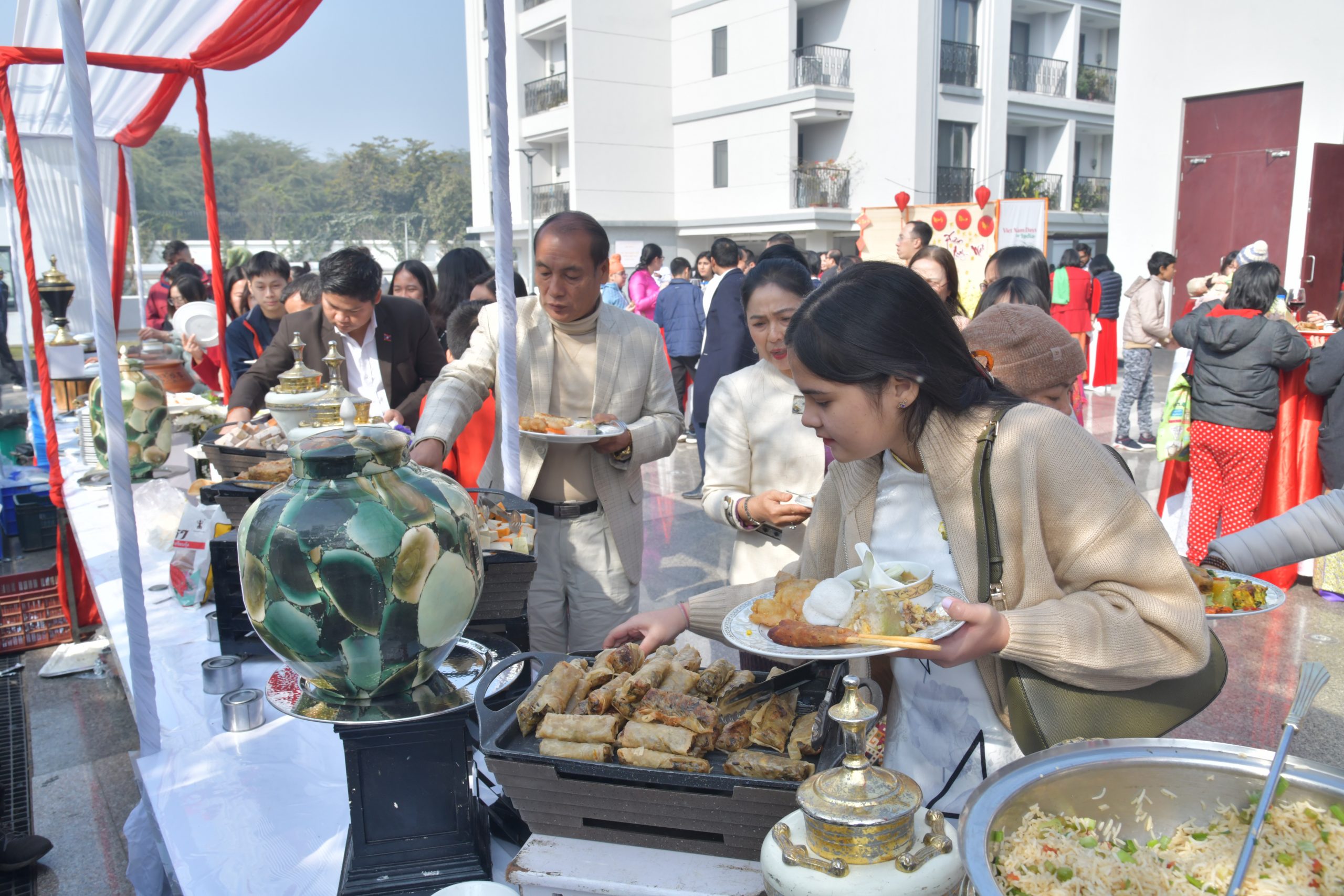 Ms. Nguyen Khanh Linh, representative of the Vietnamese community in India expressed her excitement for the large presence of people after a year of difficulties and challenges. She was also delighted to know everyone is healthy and peaceful with stable jobs. On behalf of the Vietnamese community in India, she thanked the Embassy for its timely attention and support when the community needed it and hoped that the Embassy would have more community connecting activities in the coming time.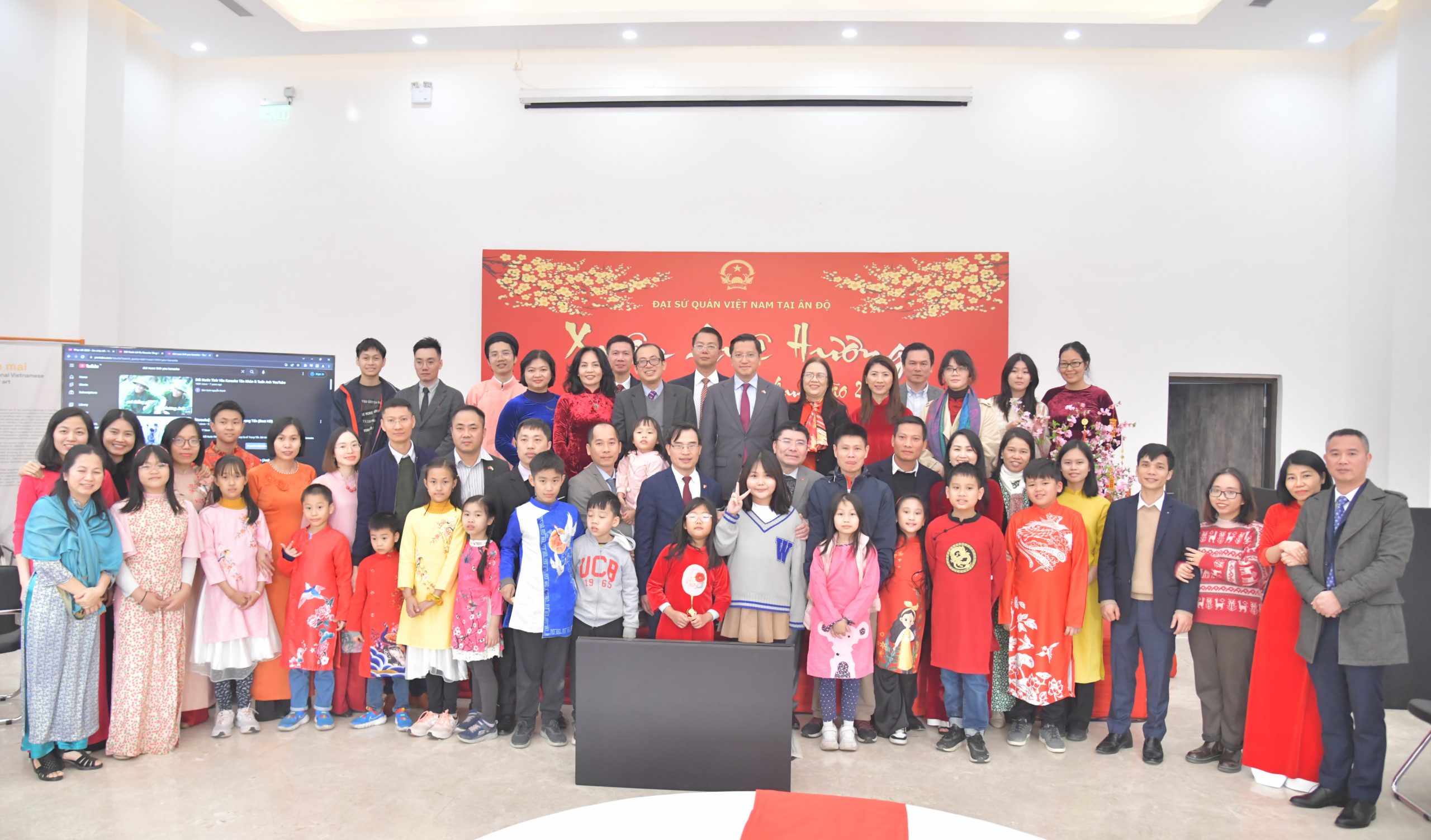 Ambassador Nguyen Thanh Hai affirmed that the Vietnamese community in India is an integral part, a force of the ethnic community and an important factor contributing to strengthening Vietnam-India cooperation and friendship. The Ambassador said that the Vietnamese community in India is not large, but scattered in many localities, so the Embassy will strengthen community cohesion, support people in integrating with the local society and growing, while retaining cultural identity. The Ambassador hoped that people would hold their Fatherland close to their heart and contribute to the development of the Vietnam-India Comprehensive Strategic Partnership.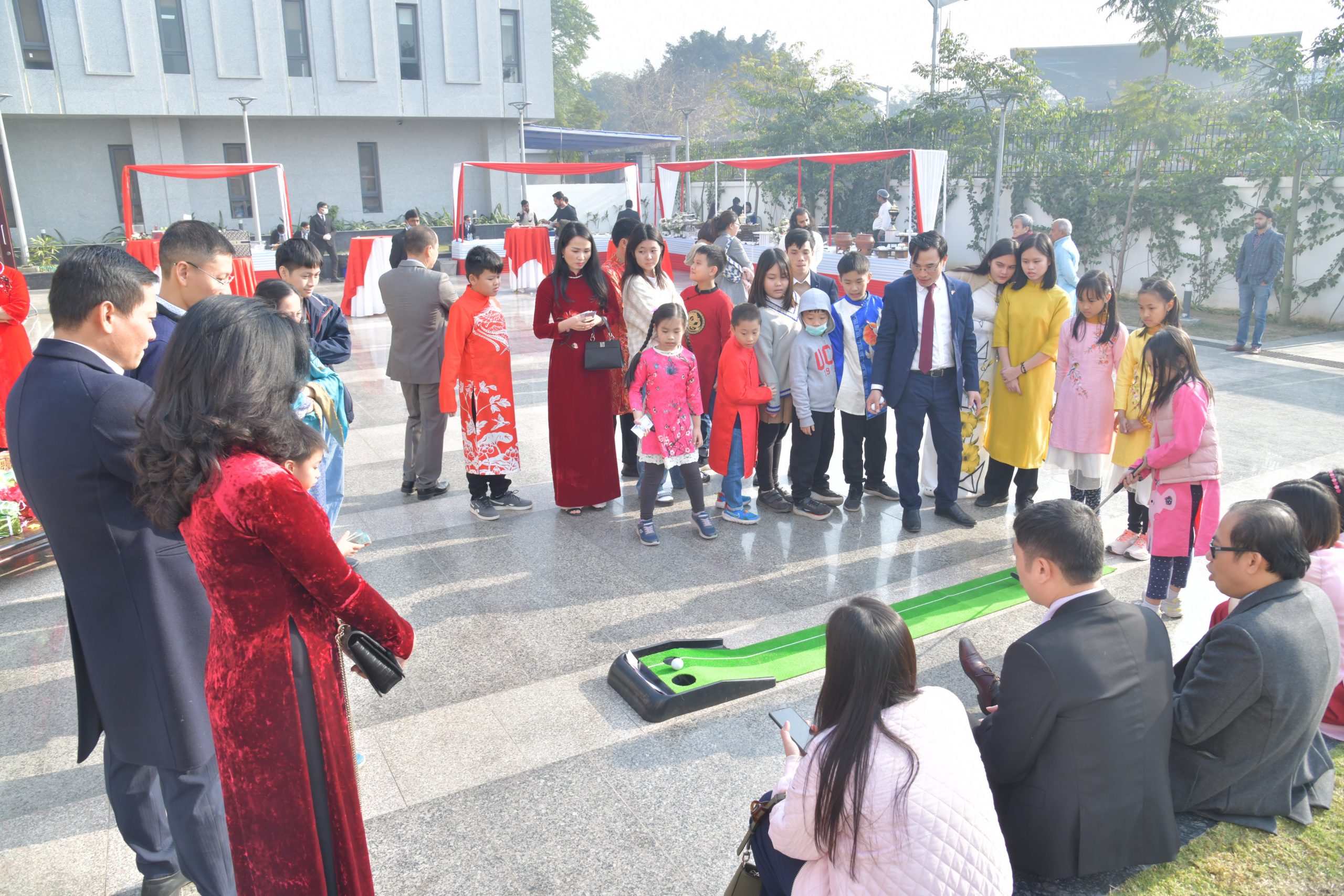 The Vietnamese Lunar New Year Event 2023 took place in a joyful, vibrant, warm atmosphere, imbued with national identity, deepening the love of the country of expatriate children./.