On April 28, 2023, Ambassador Nguyen Thanh Hai had a meeting with Mr. Pinarayi Vijayan, Honorable Chief Minister of Kerala . At the meeting, the Ambassador shared that he is impressed by the development of Kerala and the feelings of Kerala people for Vietnam. The Ambassador emphasized the need to promote the friendship between Vietnam and India in general and Kerala in particular to develop cooperation for the benefit of the two peoples.
Prime Minister Pinarayi Vijayan highly appreciated the Embassy's role in contributing to the development of Kerela's cooperative relations with Vietnam and wished to further promote stronger cooperation between the two sides, especially in the field of fisheries, agriculture, tourism, education and training.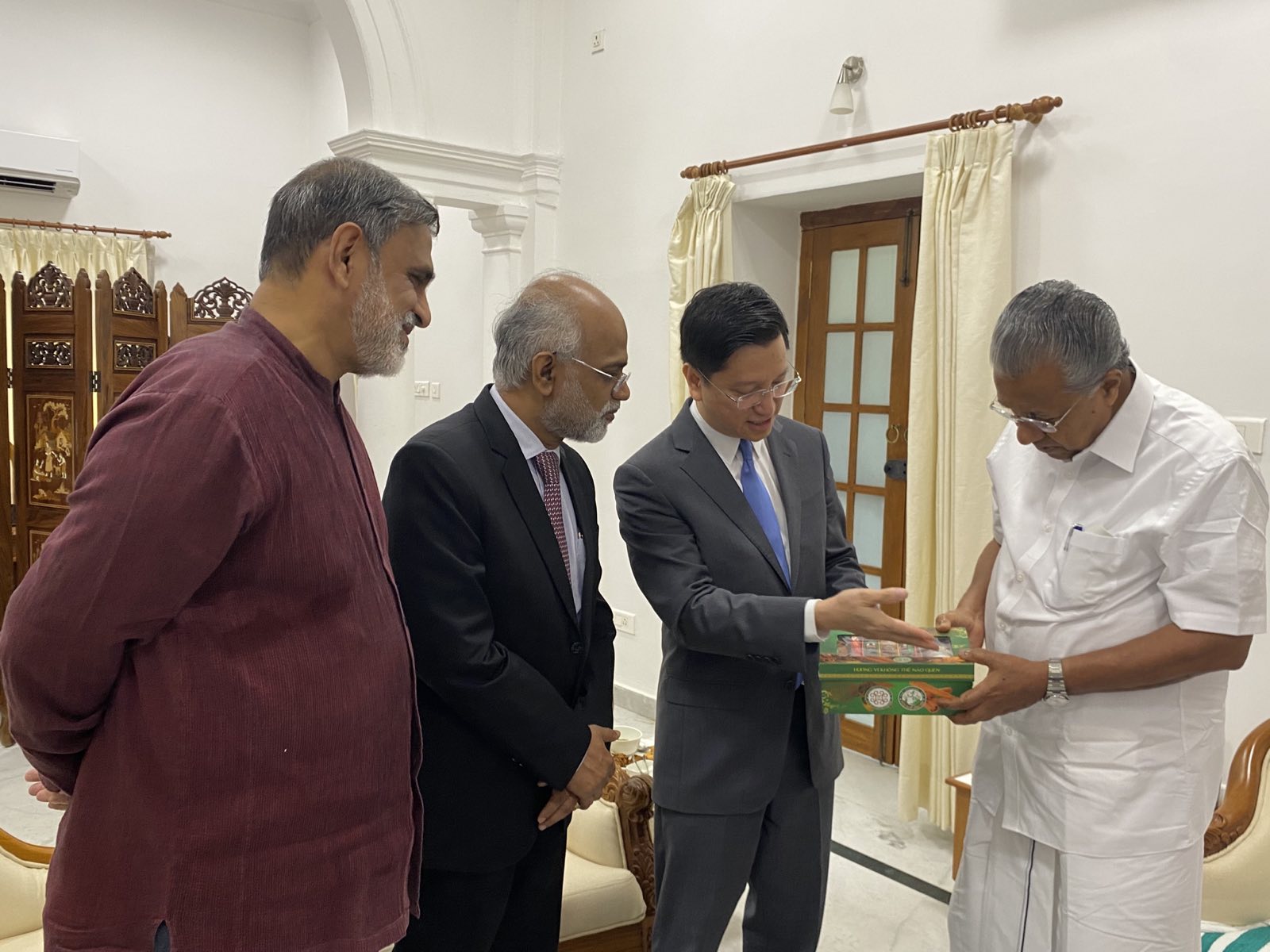 Ambassador Nguyen Thanh Hai highly appreciated the cooperative relationship between Kerala and Vietnam in the past and the potential for cooperation in the future. The Ambassador shared that Vietnamese airlines are planning to open more routes to India, including Kerela; Emphasizing that this is a favorable opportunity to promote trade between Kerala and the locality of Vietnam.
The Chief Minister expressed his willingness to receive training for Vietnamese students studying at Kerala universities in areas where the state has strengths such as English and information technology.
The state of Kerela is located in the southwest of India, has natural conditions quite similar to Vietnam and has a fairly high economic growth rate of over 12% in 2022.