On March 9th, 2023, at the Headquarters of the Embassy of Vietnam in India, the ASEAN New Delhi Committee (ANDC) had a meeting under the chairmanship of Ambassador Nguyen Thanh Hai to update news and activities of ASEAN as well as discuss ANDC's activities in the first 6 months of 2023. At the meeting, Ambassador Nguyen Thanh Hai and ASEAN Ambassadors welcomed the Cambodian Ambassador to India.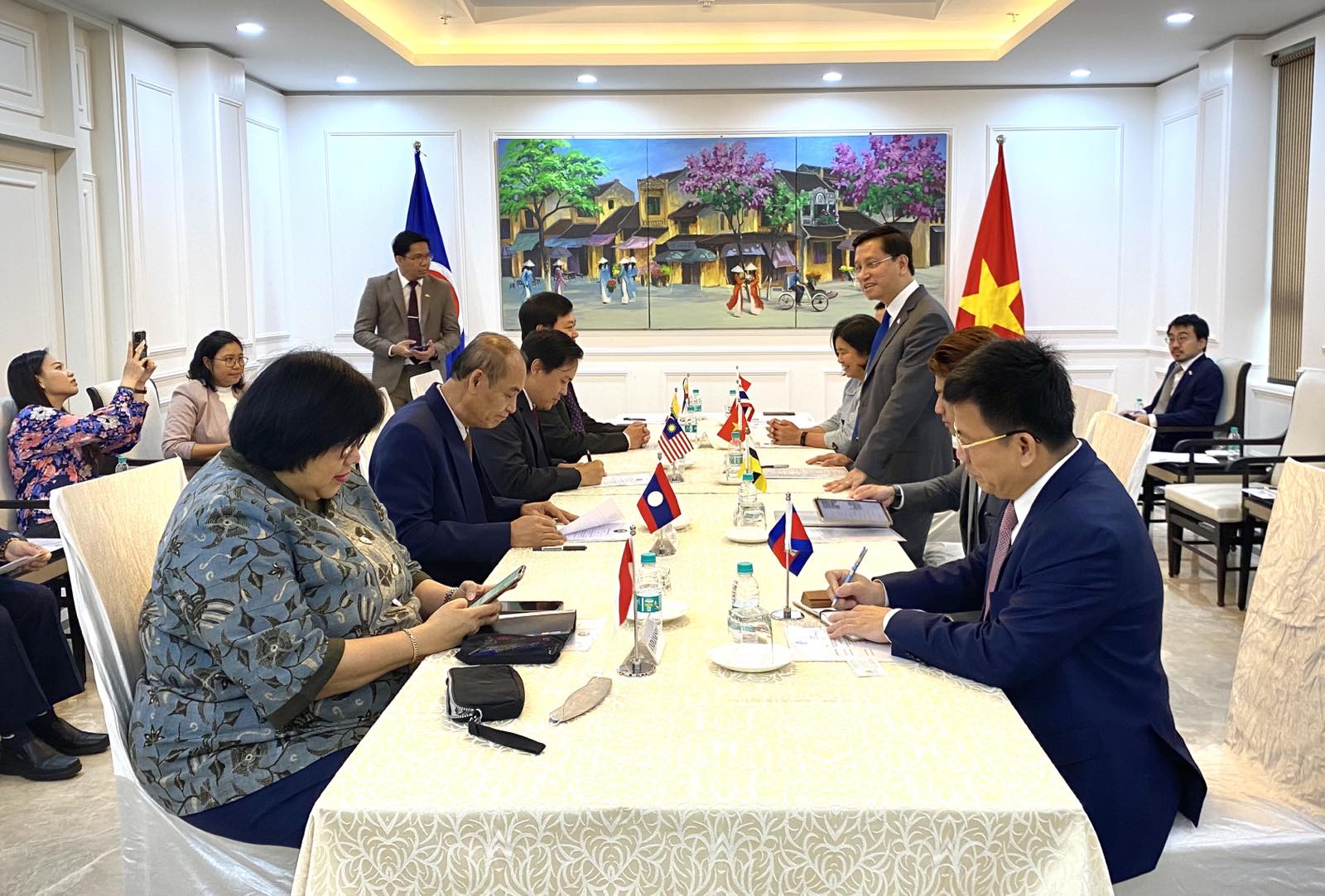 This is the first in a series of activities of the ANDC with Vietnam as its Chair. Speaking at the meeting, Ambassador Nguyen Thanh Hai congratulated the female Ambassadors (Ambassadors of Indonesia and Thailand) on the occasion of International Women's Day, March 8th. The exchange took place effectively, reaching a consensus between ambassadors of ASEAN countries on the next 6-month operation program. Accordingly, embassies of ASEAN countries in New Delhi will organize working sessions and exchanges with the Ministry of Foreign Affairs of India and dialogue partners of ASEAN; organizing a joint business trip to an Indian state; and conducting joint sports activities…
After the meeting, ASEAN Ambassadors and the working group enjoyed Vietnam's favorite traditional dishes such as pho, fried spring rolls, and spring rolls./.