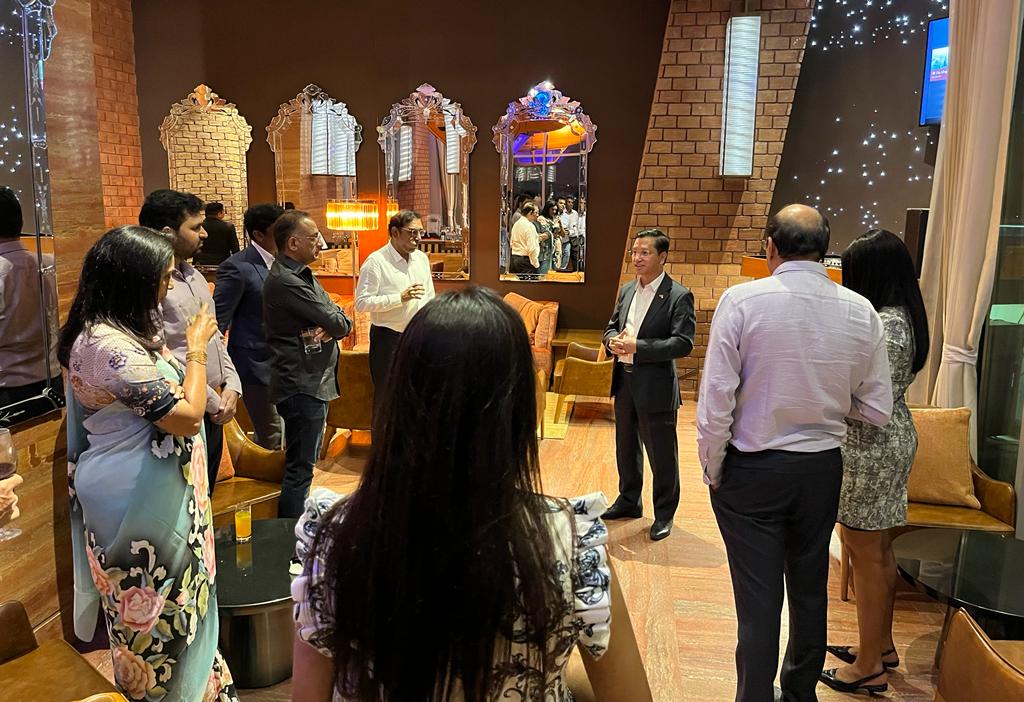 On the morning of February 14th, 2023, Ambassador Nguyen Thanh Hai attended and delivered a speech on the topic of promoting cultural ties and people-to-people exchanges between ASEAN and India at the 4th ASEAN-India Youth Summit held in Hyderabad from February 12th to 16th, 2023.
The Ambassador stressed the importance of continuing to promote cultural connectivity and people-to-people exchanges between ASEAN and India, thus contributing to deepening the ASEAN-India comprehensive strategic partnership for peace, cooperation and development. The Ambassador said that it is necessary to strengthen the strong deployment of land, sea, air and digital connectivity to create more favorable conditions for the people of ASEAN and India to exchange and share cultural values. Therefore, governments should continue to promote cultural exchange programs between ASEAN and India.
At the Conference, the Ambassador met with the Vietnamese Youth Delegation to this Conference and exchanged measures to strengthen youth gathering and solidarity in India, Nepal and Buhtan. On this occasion, the Ambassador met with 20 businesses across sectors in Hyderabad to promote cooperation, investment and trade between India and Vietnam.