On March 28, 2023, Ambassador Nguyen Thanh Hai received a delegation of Indian officials and businesses led by Former Commerce and Industry Minister Suresh Prabhu at the Embassy. The delegation included officials and leaders of many large enterprises and corporations such as IFFCO, Excel, Hinduja, Jubilant Bhartia … in many fields such as vehicles and spare parts, chemicals – pharmaceuticals, agriculture, fertilizers, management waste…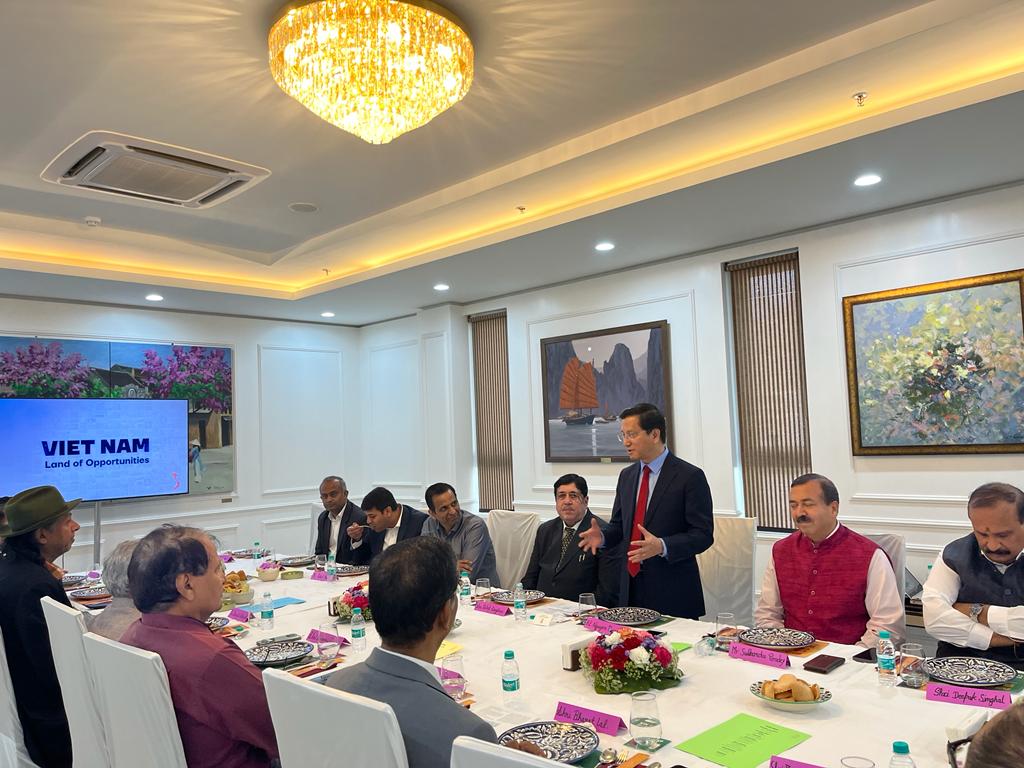 At the meeting, Ambassador Thanh Hai briefly introduced business cooperation opportunities in Vietnam as well as the existing solid foundations, especially the history and good relations between the two countries that have existed for many centuries. The leadership and people-to-people relationship of the two countries has been fostered, thereby further deepening the comprehensive strategic partnership between the two countries.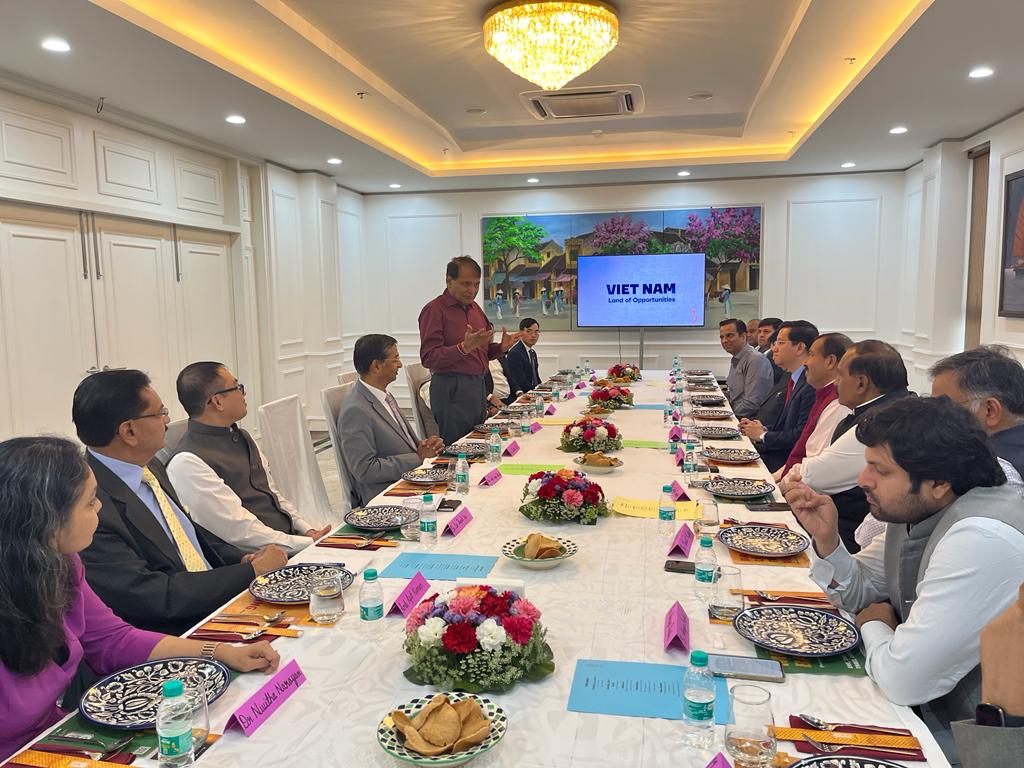 Mr. Suresh Prabhu affirmed that Vietnam is an economic bright spot with the mark of friendly people and fighting spirit, building the country. The two countries have had a foundation to promote economic relations because of good political relations and both countries share many strategic interests.