The seminar organized by the Vietnamese Embassy in India in collaboration with SGCCI on business opportunities with Vietnam was successfully held in Surat city, Gujarat state on November 23, drew a lot of attention from foreign partners and local businesses.
Hội thảo do Đại sứ quán Việt Nam tại Ấn Độ phối hợp với SGCCI về cơ hội làm ăn với Vietnam tại thành phố Surat, bang Gujarat đã diễn ra thành công vào ngày 23/11 vừa qua, thu hút nhiều sự quan tâm của các doanh nghiệp tại địa phương.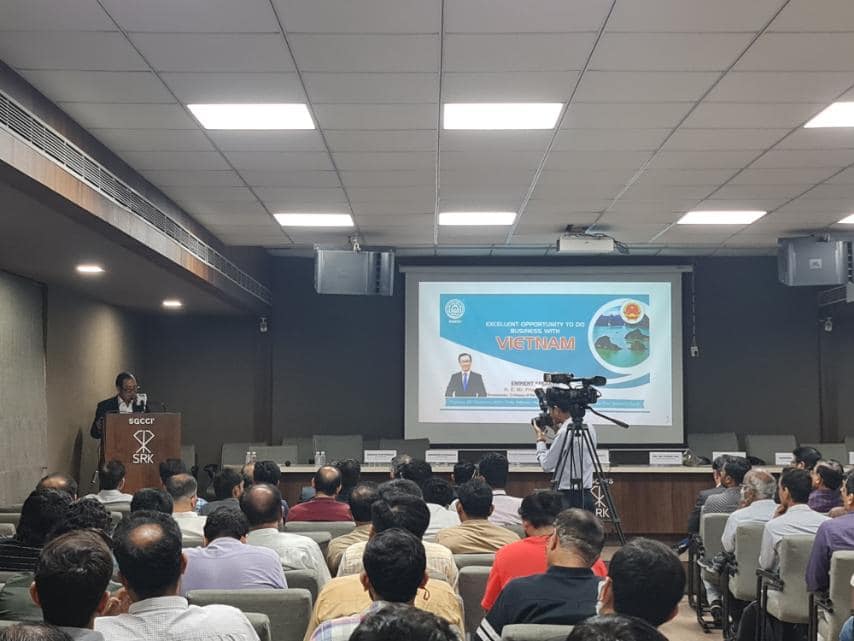 Surat là thành phố lớn nhất Nam Gujarat và là trung tâm dệt may và chế tác kim cương của Ấn Độ. Mặc dù dệt nhuộm là ngành công nghiệp gây ô nhiễm nhưng Surat là thành phố sạch thứ hai của Ấn Độ.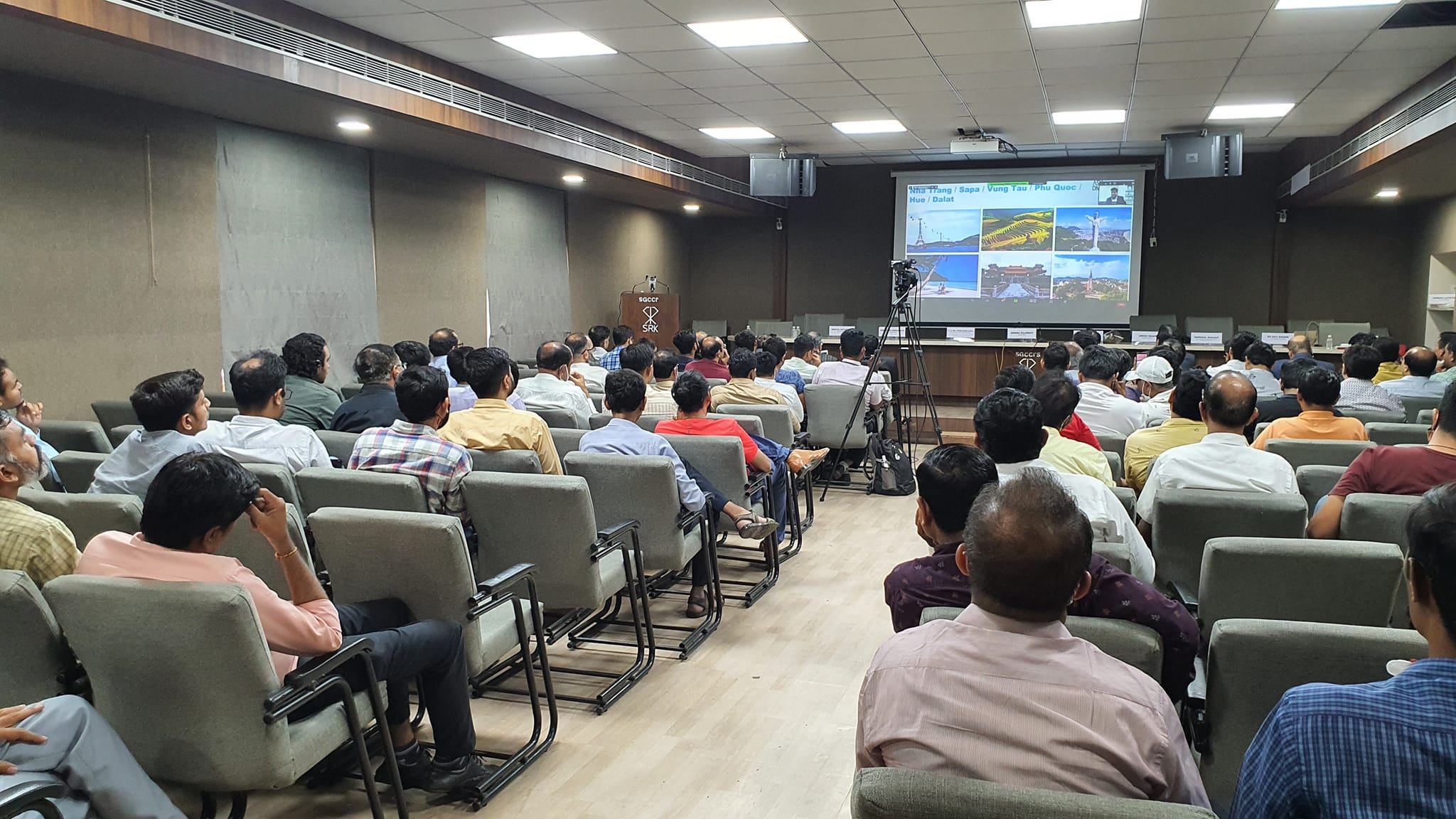 Rất nhiều câu hỏi và mong muốn hợp tác dệt may, hóa chất, cơ khí, du lịch, dược phẩm… đã được đặt ra trong sự kiện, mở ra tiềm năng phối hợp kinh doanh sâu rộng giữa hai quốc gia trong thời gian tới. Đại sứ quán rất khuyến khích các Doanh nghiệp Việt Nam quan tâm đến hợp tác với các đối tác Ấn Độ và liên hệ với Bộ phận Kinh tế, Phòng Chính trị Tổng hợp hoặc Bộ phận Thương vụ của Đại sứ quán.