On 5 March, the Embassy of Vietnam in India had an exchange with the India National Maritime Foundation, the leading institution on maritime security studies. The discussion was conducted in hybrid manner and was inaugurated by NMF President Admiral S. Lanba and by H.E. Ambassador Pham Sanh Chau.
Vice Admiral Pradeep Chauhan, NMF Director General and Dr. Do Thanh Hai, Counsellor and Deputy Chief of Mission at the Embassy had presented perspectives on geopolitical gameplays in the region.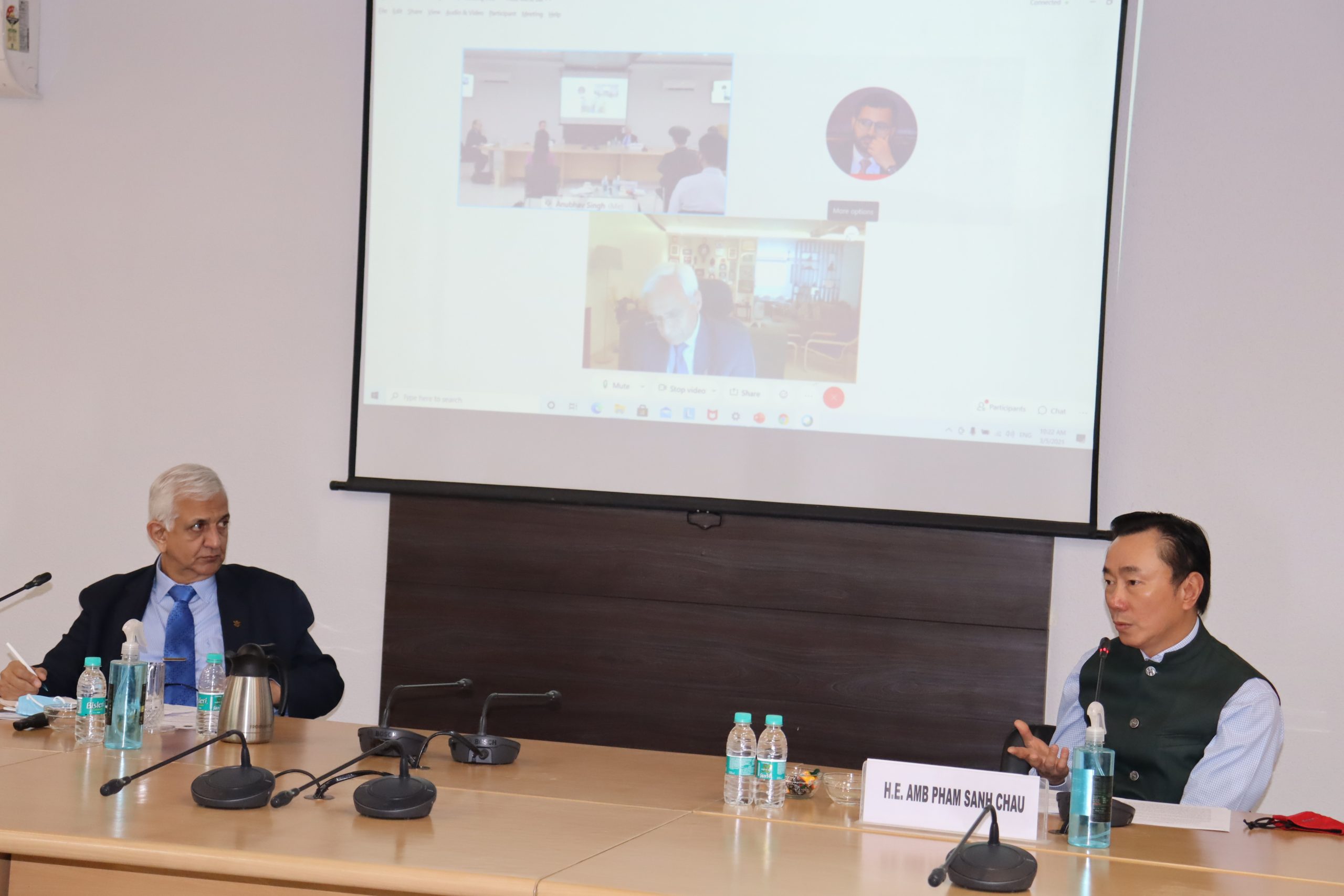 Ngày 5/3, tại trụ sở của Quỹ Hàng hải quốc gia Ấn Độ (NMF), Đại sứ quán Việt Nam tại Ấn Độ đã có buổi tọa đàm với các chuyên gia nghiên cứu của NMF – một trung tâm nghiên cứu hàng đầu về biển của Ấn Độ.
Về phía Đại sứ quán có Đại sứ Phạm Sanh Châu, Tham tán Đỗ Thanh Hải  và một số cán bộ các đơn vị chức năng thuộc Đại sứ quán. Về phía NMF có sự tham gia của Đô đốc S. Lanba – Chủ tịch NMF, Phó Đô đốc P. Chauhan – Tổng giám đốc, ông C. Parma – Giám đốc điều hành và một số học giả, nhà nghiên cứu thuộc NMF.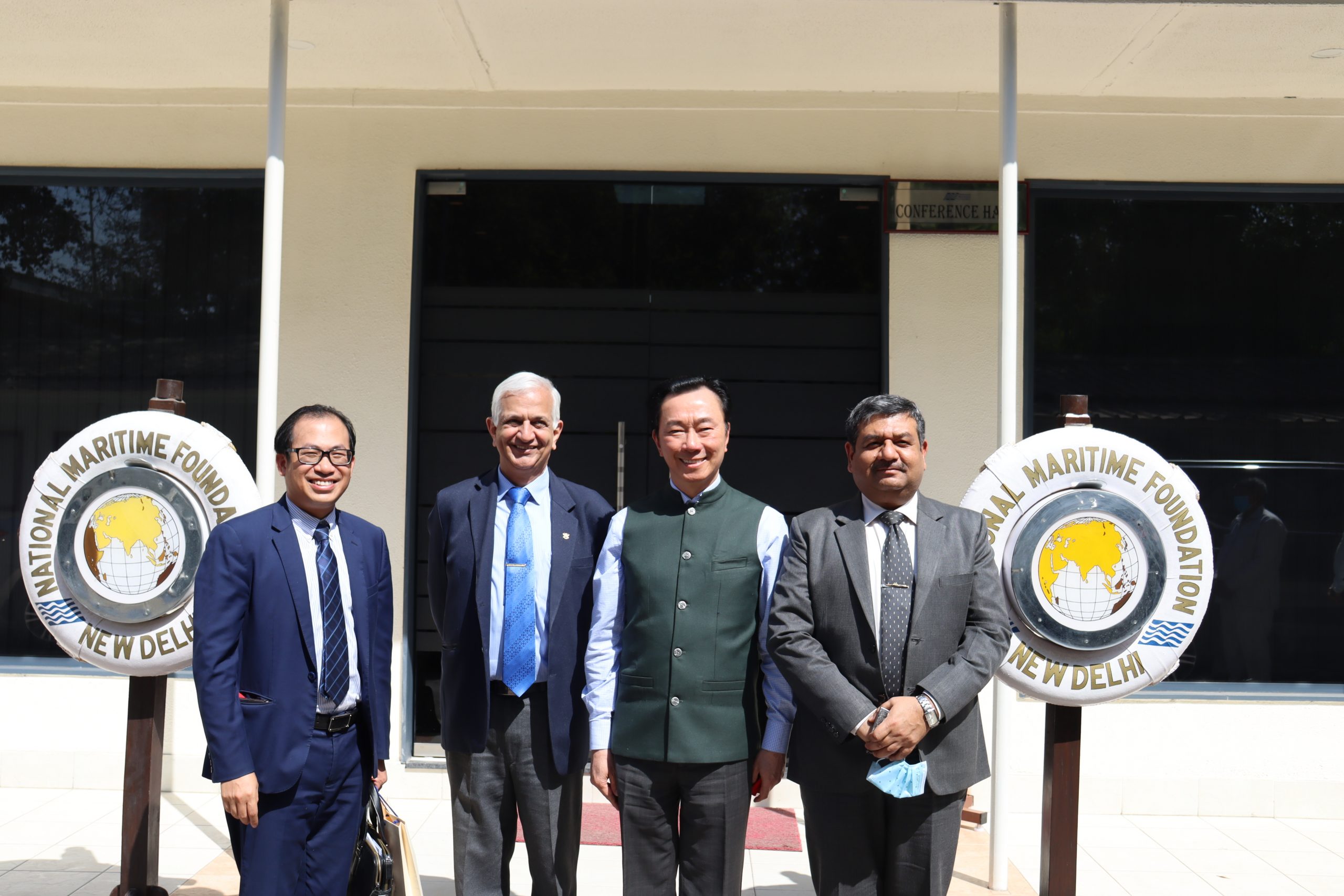 Hai bên đã đánh giá quan hệ Việt Nam – Ấn Độ trong thời gian qua, thảo luận một số vấn đề cùng quan tâm và định hướng hợp tác giữa NMF và Đại sứ quán Việt Nam tại Ấn Độ trong thời gian tới. Nhất trí rằng hợp tác trao đổi học giả kênh II là một kênh trao đổi hiệu quả, đóng góp lớn vào thúc đẩy quan hệ hai nước Việt Nam và Ấn Độ./.